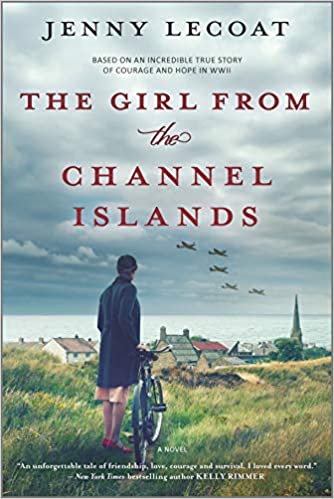 The Girl From The Channel Islands by Jenny Lecoat
A novel based on an incredible true story about a Jewish woman trapped on the German-occupied British Channel Islands during World War II, the man who loves her, and the friends who risk everything to hide her–perfect for fans of THE LOST GIRLS OF PARIS and THE GUERNSEY LITERARY AND POTATO PEEL PIE SOCIETY,
An extraordinary story of human triumph against impossible odds
The year is 1940, and the world is torn apart by war. In June of that year, Hitler's army captures the Channel Islands–the only part of Great Britain to be occupied by German forces. Abandoned by Mr. Churchill, forgotten by the Allies, and cut off from all help, the Islands' situation is increasingly desperate.
Hedy Bercu is a young Jewish girl who fled Vienna for the island of Jersey two years earlier during the Anschluss, only to find herself trapped by the Nazis once more–this time with no escape. Her only hope is to make herself invaluable to the Germans by working as a translator, hiding in plain sight wIth the help of her friends and community–and a sympathetic German officer. But as the war intensifies, rations dwindle, neighbors turn on neighbors, and Hedy's life is in greater danger every day. It will take a definitive, daring act to save her from certain deportation to the concentration camps.
A sweeping tale of bravery and love under impossible circumstances, Hedy's remarkable story reminds us that it's often up to ordinary people to be quiet heroes in the face of injustice.