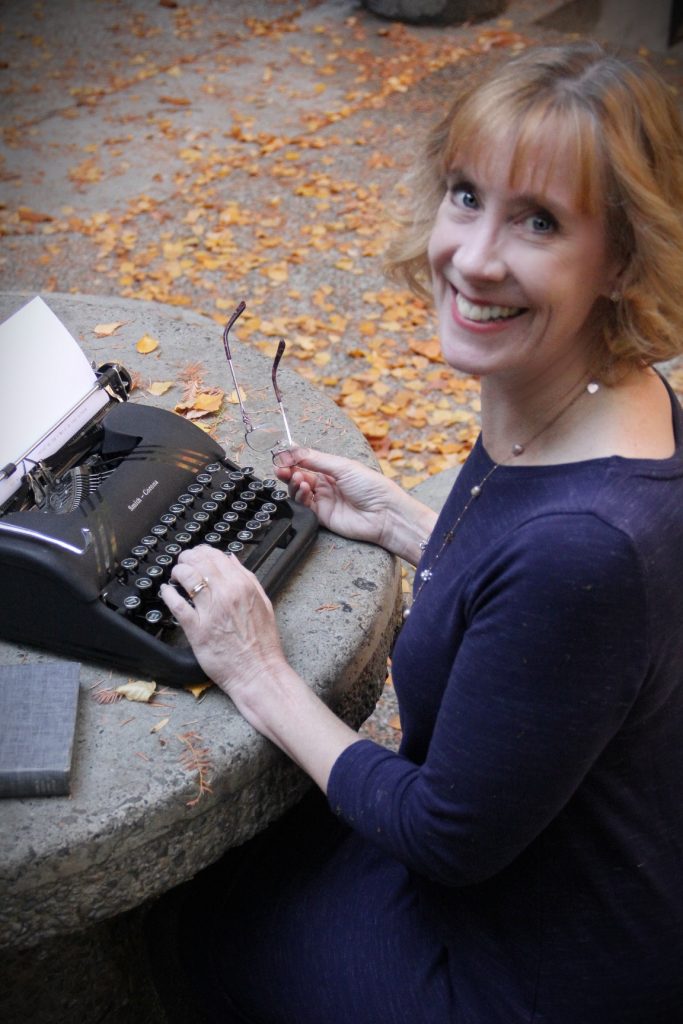 Pioneering women have always inspired me by Sarah Sundin
Stories of women who achieved "firsts" drew me as a child—the first woman physician, the first woman to fly across the Atlantic, and so many others. As a member of Generation X, I didn't have many opportunities to achieve my own "first," but I was drawn to the challenge of succeeding in a traditionally male field.
My parents believed in preparing their daughters to do anything. My father is an engineer and my mother a college-educated stay-at-home mom, and both are voracious readers, fascinated by a wide range of subjects. They spread those interests. My sister and I played with dolls and blocks and Hot Wheels cars. We took ballet lessons and went camping and attended Youth Science Center workshops.
In junior high, my love of science blossomed, fed by a science teacher who told me I could make a career in it—heady words for a self-conscious nerd girl!
In college, I loved being in the small minority of female chemistry majors. I also felt the weight of dealing with a handful of condescending and dismissive professors. Their resistance, however, only made me more stubborn.
When I started pharmacy school, I was disappointed to discover the traditionally male profession had become predominantly female. No pioneering for me! But pharmacy was an excellent fit, and I loved my years as a pharmacist.
Naturally, when I began writing, stories of pioneering women drew me once again. Since my novels are set during World War II, I have incredible material to work with. I've written about flight nurses and WAVES and—yes, a female pharmacist. Even my characters with more traditional women's roles deal with situations that challenge them deeply.
My background in science also enables me to understand technical material like pilot's manuals and naval gunnery manuals, so I can write accurate combat scenes.
My latest novel, When Twilight Breaks, features one of my most pioneering heroines. Evelyn Brand is a foreign correspondent in Munich in 1938. She longs to expose oppression in Hitler's Germany, but her editor wants her to write softball articles about concerts and exchange students and Mother's Day. As a woman, Evelyn is held to loftier standards, pays higher dues, and takes stiffer punishments. But Evelyn is gutsy and creative and not above dressing as a man to get a story.
Writers often say, "Everything is research." Every experience, every incident, every emotion can be used to make novels stronger—nothing is wasted. I'm so thankful for parents who sank a deep and rich well for me to draw from.
Take a look at Sarah's latest release::::WHEN TWILIGHT BREAKS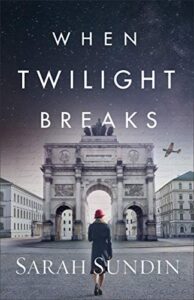 Munich, 1938. Evelyn Brand is an American foreign correspondent as determined to prove her worth in a male-dominated profession as she is to expose the growing tyranny in Nazi Germany. To do so, she must walk a thin line. If she offends the government, she could be expelled from the country–or worse. If she fails to truthfully report on major stories, she'll never be able to give a voice to the oppressed–and wake up the folks back home.
In another part of the city, American graduate student Peter Lang is working on his PhD in German. Disillusioned with the chaos in the world due to the Great Depression, he is impressed with the prosperity and order of German society. But when the brutality of the regime hits close, he discovers a far better way to use his contacts within the Nazi party–to feed information to the shrewd reporter he can't get off his mind.
This electric standalone novel from fan-favorite Sarah Sundin puts you right at the intersection of pulse-pounding suspense and heart-stopping romance.
ABOUT THE AUTHOR:
Sarah Sundin is a bestselling author of historical novels, including When Twilight Breaks and the Sunrise at Normandy series. Her novel The Land Beneath Us was a 2020 Christy Award finalist, The Sky Above Us received the 2020 Carol Award, and When Tides Turn and Through Waters Deep were named to Booklist's "101 Best Romance Novels of the Last 10 Years." A mother of three, Sarah lives in California. Please visit her at www.sarahsundin.com