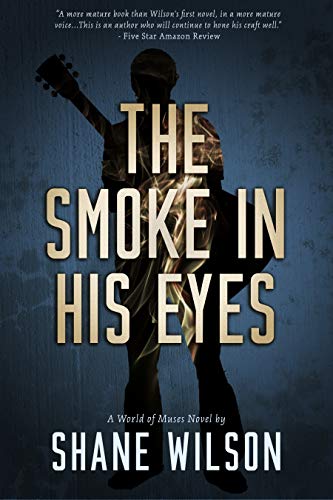 THE SMOKE IN HIS EYES AUTHOR SHANE WILSON'S SPECTACULAR JOURNEY THROUGH MUSIC AND MAGIC
 'When he opened his eyes, the room was full of chaotic visions' – Prelude to a life
When TJ—a musical prodigy—witnesses a traumatic event as a child, his senses are overrun with intense hallucinations. Over the years, his visions increase in frequency and intensity, but he hides them from those he is closest to, including his best friend and musical partner, Lila, who challenges TJ to reject formulaic creation in order to create something beautiful and unique. But when Lila signs a record deal, TJ feels left behind and alone with his art and his visions.
That's when TJ meets an artist named Muna. In his eyes and visions, Muna is made of smoke, and as this magical woman helps him learn how to manage his visions and how to translate what he sees and hears into music and lyrics, she begins to disappear. His journey into Muna's past is a journey to discover where inspiration originates and what happens to an artist when that inspiration is gone.
Amazon.com:  Amazon.com: The Smoke in His Eyes: A Magical Realism, Musical Novel eBook: Wilson, Shane, Publishing, GenZ, Bishop, Rachel: Kindle Store
Amazon.ca: The Smoke in His Eyes: A Magical Realism, Musical Novel eBook: Wilson, Shane, Publishing, GenZ, Bishop, Rachel: Amazon.ca: Kindle Store
COMING SOON:  (MARCH 2ND) NEW MUSIC BY SHANE WILSON!
Of All the Things I've Ever Said, I Mean This the Most is the new album from Shane Wilson's music side project, Sequoia Rising. Recorded almost entirely during quarantine during the early days of the COVID-19 pandemic in a small room in Shane's apartment, the album is an artifact of a particular brand of isolation and self-reflection.
On Of All the Things, lyrical storytelling takes the lead. The album's ten tracks tell stories of young love gone sideways and the ways our lives can be haunted by our pasts.
ABOUT THE AUTHOR: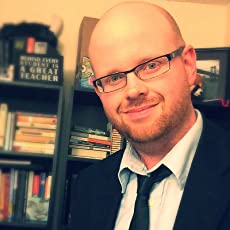 Shane Wilson is a storyteller. No matter the medium, the emphasis of his work is on the magical act of the story, and how the stories we tell immortalize us and give voice to the abstractions of human experience. His first two contemporary fantasy novels as well as a stage play, set in his World of Muses universe, are currently available.
Born in Alabama and raised in Georgia, Shane is a child of the southeastern United States where he feels simultaneously at-home and out-of-place. He graduated from Valdosta State University in South Georgia with a Masters in English. He taught college English in Georgia for four years before moving to North Carolina in 2013.
Shane plays guitar and writes songs with his two-man-band, Sequoia Rising. He writes songs as he writes stories–with an emphasis on the magic of human experience. He tends to chase the day with a whiskey (Wild Turkey 101) and a re-run of The Office.
Shane's novels are A Year Since the Rain (Snow Leopard Publishing, 2016) and The Smoke in His Eyes (GenZ Publishing, 2018). Shane's short story, "The Boy Who Kissed the Rain" was the 2017 Rilla Askew Short Fiction Prize winner and was nominated for a 2018 Pushcart Prize. An adaptation of that story for the stage was selected for the Independence Theater Reading Series in Fayetteville, NC. More information about Shane can be found at: Shane Wilson Author