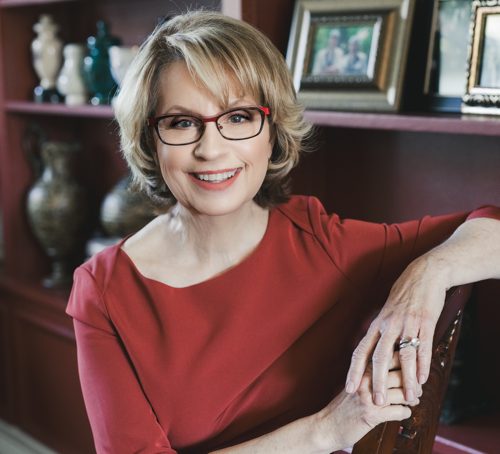 Special Feature: Meet The Author Barbara Hinske
I'm an attorney who recently left the practice of law to pursue my career as a full-time novelist. I write women's fiction, literary fiction, sweet Christmas stories, and mystery/thriller/suspense.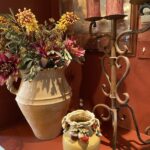 The idea for the latest thriller in my 'Who's There?!' collection was borne in my fertile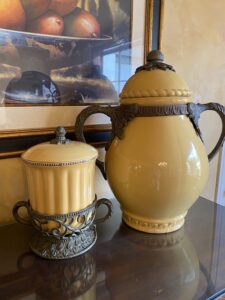 imagination, over thirty years ago. I was clerking for a law firm and my job included delivering the day's pleadings to the Clerk of Court. This was long before everything was done online. I parked on the top floor of the courthouse parking garage. It would be dusk when I had completed my task and stepped off the elevator to retrieve my car. I'd terrorize myself with thoughts of murderers lying in wait for me in the secluded space. I scared myself so much that I'd sprint from the elevator to my car. Final Circuit opens with the sinister scene I imagined.
I inherited the fiction gene from my father who wrote mysteries when he retired and told me a story every night of my childhood. My husband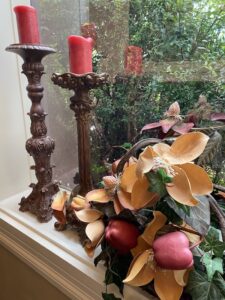 and I are slaves to our historic home and our two adorable and spoiled dogs. A true homebody, I am besotted with decorating, entertaining, cooking, and gardening.
My secret passion is thrift shopping. The thing I missed most during lockdown was my trips to Goodwill. I've decorated my home with thrifty finds. I adore nice things but am not a fan of paying full retail. Looking at my home, you'd think I've spent a fortune. Turn over that gorgeous candlestick or vase, and you'll find a thrift store sticker. I love the thrill of the hunt!
This chair—where I do most of my writing—was sitting outside a furniture store with a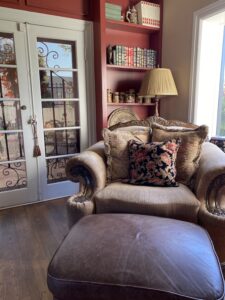 large price tag: $100. I couldn't get it in my car fast enough. This chair also makes a frequent appearance in my Rosemont series.
I'm particularly proud of my novella The Christmas Club, which was made into a 2019 Hallmark Channel Christmas movie, and my novel Guiding Emily, because I'm donating half of my proceeds to the Foundation for Blind Children.
Visit with me on Facebook or sign up for my newsletter to learn more about me.
Here's a look at Barbara's latest release: Final Circuit: "Who's There?!"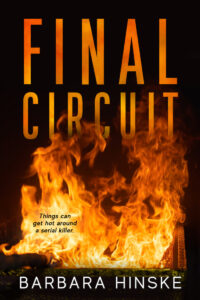 Sometimes it's all about making connections…
Olivia Osgoode steps off an elevator in a deserted parking garage to witness a masked man stuffing a woman's body into the trunk of a car. She narrowly escapes the killer but he's seen her face.
When no trace of the car or the body is found—and no one is reported missing—the authorities dismiss Olivia's claims as an attention-seeking ploy by an unstable young woman. Olivia, however, is anything but. She resorts to her own investigation and uncovers a growing list of elderly widows who have vanished without a trace.
With the police case languishing and a well-grounded fear that a serial killer is at large and is now stalking her, Olivia takes matters into her own hands. When the killer has her caged, it looks like it's going to get lethally hot for Olivia…