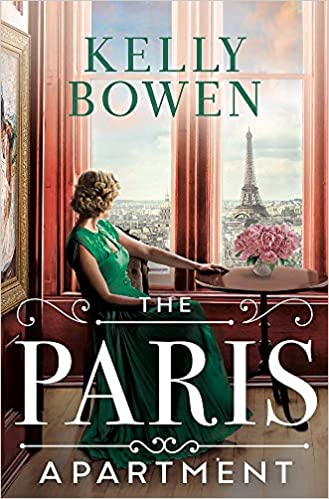 THE PARIS APARTMENT by Kelly Bowen
2017, London: When Aurelia Leclaire inherits an opulent Paris apartment, she is shocked to discover her grandmother's hidden secrets—including a treasure trove of famous art and couture gowns. One obscure painting leads her to Gabriel Seymour, a highly respected art restorer with his own mysterious past. Together they attempt to uncover the truths concealed within the apartment's walls.
 
Paris, 1942: The Germans may occupy the City of Lights, but glamorous Estelle Allard flourishes in a world separate from the hardships of war. Yet when the Nazis come for her friends, Estelle doesn't hesitate to help those she holds dear, no matter the cost. As she works against the forces intent on destroying her loved ones, she can't know that her actions will have ramifications for generations to come.
Set seventy-five years apart, against a perilous and a prosperous Paris, both Estelle and Lia must summon hidden courage as they navigate the dangers of a changing world, altering history—and their family's futures—forever.
You can purchase THE PARIS APARTMENT at:
Amazon: https://www.amazon.com/Paris-Apartment-Kelly-Bowen/dp/1538718154
Indiebound: https://www.indiebound.org/book/9781538718155
Barnes & Noble: https://www.barnesandnoble.com/w/the-paris-apartment-kelly-bowen/1137427882?ean=9781538718155
Bookshop: https://bookshop.org/books/the-paris-apartment-9781549111211/9781538718155
ABOUT THE AUTHOR: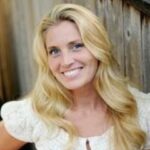 Kelly Bowen is an award-winning author with a lifelong passion for telling stories about remarkable women doing remarkable things in history. Her ten novels and five novellas have been published worldwide and translated into five languages.
She grew up in Manitoba, Canada, and attended the University of Manitoba, where she earned Bachelor of  Science (Agriculture) and Master of Science (veterinary physiology and endocrinology). She worked as a research scientist before realizing her dream to become an author of historical fiction. Her writing career began with her entry into a Romance Writers of America chapter writing contest, which earned her a literary agent and
subsequently a publishing deal.
Her upcoming novel, The Paris Apartment, about a young woman who inherits a Parisian apartment undisturbed since WWII and discovers the  mysteries of her grandmother's secret and heroic past, will be published by Forever, an  imprint of Grand Central Publishing, on April 20, 2021.
When Kelly is not writing, she can be found coaching young athletes on the volleyball court.  A university athletic scholarship recipient, she takes great pleasure in giving back to a sport  that afforded her so many opportunities. She is also an avid outdoors person who enjoys  fishing, backcountry canoeing, diving, and riding. Her additional interests include travel, art  and art history, and reading.
Currently, Kelly Bowen lives in Winnipeg, Canada with her husband and two sons.
Learn more about Kelly at:
Website: www.kellybowen.net 
Instagram: https://www.instagram.com/kellybowen09 
Twitter: https://twitter.com/kellybowen09 
Facebook: https://www.facebook.com/AuthorKellyBowen/