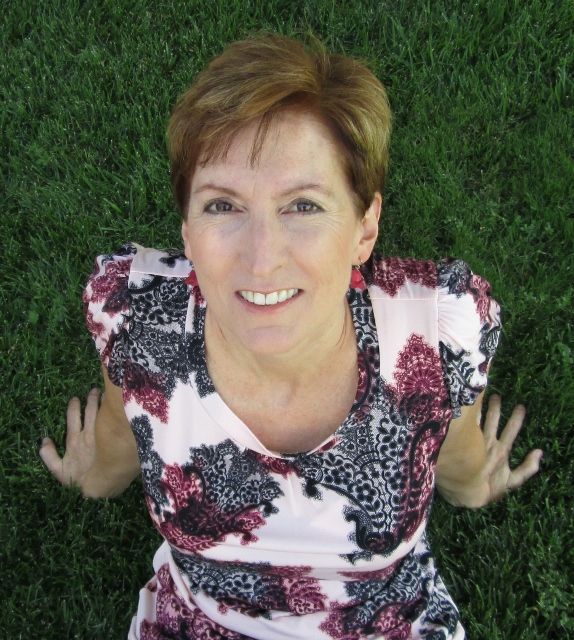 Special Feature Celebrating Mother's Day!
Every Mother is Unique by Melinda Curtis
Mothers are generally portrayed in Hallmark movies and television commercials as put-together, warm-hearted individuals. But moms are as unique as their fingerprints.
My mother was a second grade teacher. She decorated her classroom and our house for every holiday. She was all about doing things. As a child, we planted things, we built stuff with a hammer, saw, and nails, and we made art projects. I didn't realize it back then, but we often were the guinea pigs for new activities she thought might work in her classroom. Smart lady, my mom.
She also loved to craft – knitting, crocheting, sewing, painting. Her favorites were quilting and painting. She became quite skilled in both. As for the other crafts, let's just say that I never wore something she knitted for me out of the house. It sounds like my mom could have qualified for a role in a Hallmark film, right?
Maybe. Maybe not.
My mom was a HUGE Star Trek fan. She was in love with the lead men – William Shatner, DeForest Kelley, and Leonard Nimoy. Personally, I think Leonard Nimoy was her favorite. When I was about 11, she purchased tickets to a "Trekkie" convention. Two tickets on each of three days. That gave her an excuse to take each of her three children while also seeing each of the three leads speak. I'll never forget this experience with her.
She also enjoyed a good ride. After trading in her station wagon with lots of bells and whistles, she bought a two-door Pontiac that was fire engine red. I have to admit that I enjoyed driving that car, too. We drove cross-country one summer to visit relatives, just her and I. We felt like royalty.
My point is that my mother wasn't just June Cleaver (not that I don't love June). She had so many different facets, as so many of us do.
When I write about moms in my books, I try to portray them as fully-developed people. Yes, most are nurturing and holiday-focused. But they're also humans with interests and hobbies that might be different from what you'd expect. In my latest release, A Second Chance for Love, my heroine is a single mom who is running a flower shop, but she also really enjoys a nice glass of wine (lol). She wants a date for her ex-husband's wedding, and her friends set her up on three blind dates. Unbeknownst to the friends, they each set my heroine up with the same man! And on their first date, he tries to order the wine. Big mistake!
Happy Mother's Day! I hope this post helps you think about the unique character of your mother, or if you're a mom, I hope it makes you realize how your interests enrich your children.
Take a look at Melinda's latest release A SECOND CHANCE FOR LOVE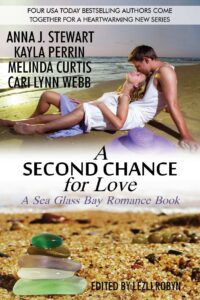 With Mother's Day approaching, four women living in a picturesque coastal town discover a second chance at love when they finally find their happily-ever-after partners in this anthology of contemporary romance novellas.
MOM WANTED
Claire Bishop's life as an art teacher in Sea Glass Bay is full and rewarding, but her heart longs for a family she'll never have. When she agrees to help out widower, Sully Vaughn, by taking care of his daughter after school, Sully is concerned his little girl, Lindie, is growing too attached to her favorite teacher. Sully is trying his best to protect his child from the heartache of loss that nearly destroyed him, but he hasn't taken into account his passion for the dynamic woman—nor Lindie's determination to lay claim to the perfect mom.
FATHER WANTED
Jazzy Dunbar is enjoying life as a single mom, proving that you don't have to have a man to have it all. Jeremiah Caldwell, a good friend, made the perfect sperm donor. He's happy with their "no strings attached" relationship … or is he? He wants to be more than a sometimes-father in baby Caleb's life. Jazzy doesn't want to ruin their friendship by allowing their attraction to flare, but when a serious situation threatens, will Jeremiah be able to prove that they can have love and the perfect family?
HERO WANTED
Single mom Leah Martin needs to find a wedding date for her ex-husband's wedding. Their son, Owen, is going to be the ringbearer and her attendance is required. But this florist has no time to date around the busy Mother's Day holiday, which is why she agrees to let her friends set her up for a blind date. Hank DeLeon's bar shares an alley with Leah's florist shop, which is the perfect location for a restaurant if she's willing to relocate. When he's asked to take her on a blind date, he has to wonder: is this a great chance for a business proposition? Or a once-in-a-lifetime chance at love?
FAMILY WANTED
After a corporate restructuring at her accounting firm, Paige Duffy moved north to Sea Glass Bay and opened a handmade candle booth at the coastal town's popular local craft market. Now her severance is running out and Paige discovers she's pregnant from a one night stand. Charter boat owner, Gavin Cole, lost his grandfather six months ago, promising him he'd finally pursue his dreams of sailing the open ocean. But when Paige tells him that she's pregnant with his child, Gavin must decide what adventure he really wants: the one he's always dreamed of, or the one he never believed possible.
About Melinda:
Prior to writing romance, award-winning, USA Today Bestseller Melinda Curtis was a junior manager for a Fortune 500 company, which meant when she flew on the private jet she was relegated to the jump seat—otherwise known as the potty. After grabbing her pen (and a parachute) she made the jump to full-time writer. A hybrid author, Melinda has over 60 titles published or sold, including 40 works to Harlequin, five to Grand Central Forever and two to Arc Manor, mostly sweet romance and sweet romantic comedies. One of her Harlequin books – Dandelion Wishes – was made into a 2020 TV movie – Love in Harmony Valley. She recently came to grips with the fact that she's an empty nester and a grandma, concepts easier to grasp than movies made from her books or jet-setting on a potty.