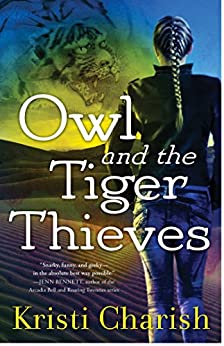 OWL AND THE TIGER THIEVES BY KRISTA CHARISH
In this fourth Owl novel, Kristi Charish (The Voodoo Killings) melds sparkling fantasy with the grit of urban underbelly—with a detour through the world's most spectacular cities. This is perfect for fans of Kim Harrison, Jim Butcher, Jennifer Estep, Jenn Bennett, and fantasy lovers everywhere.
Through no fault of her own, Alix has found herself essential to the fate of the world as we know it. She didn't mean for this to happen—she was quite happy being merely the notorious antiquities thief, and ex-archeologist, known as Owl.
However, years ago, Owl reluctantly entered the secret world of the supernatural. Her goals: complete one job, escape one bounty on her head, continue her thieving in peace.  
Fast forward to today. Now, she has become a key player in a brutal paranormal civil war that is rapidly getting out of hand. The leader of one of these factions—a lethal opponent called the Electric Samurai—grows more powerful by the second. To stop him, Owl sets out to find the long-lost, legendary group known as the Tiger Thieves.
But will it be too little too late? One thing Owl misses about "normal" archaeology: there are few emergencies with thousand-year-old relics.
Amazon.ca:   Owl and the Tiger Thieves (The Owl Series Book 4) eBook: Charish, Kristi: Amazon.ca: Kindle Store
Amazon.com: Amazon.com: Owl and the Tiger Thieves: The Owl Series (Audible Audio Edition): Kristi Charish, Christy Romano, Audible Studios: Audible Audiobooks
ABOUT THE AUTHOR: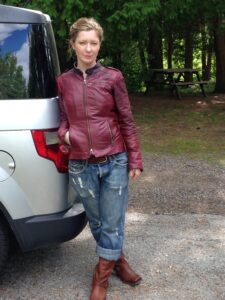 Besides writing I'm also a scientist. I have a BSc and MSc from Simon Fraser University in Molecular Biology and Biochemistry and a PhD in Zoology from the University of British Columbia. I specialize in genetics, cell biology, and molecular biology and gratuitously use my expertise throughout my fiction.
You can find Kristi with her laptop on Vancouver film sets, getting paid to write while filling in the background. More information about Kristi can be found at: Kristi Charish, Author