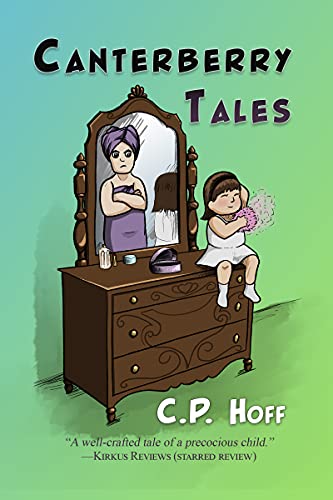 CANTERBERRY TALES – A fun-filled look into a precocious child by critically acclaimed author, C.P. Hoff
Pull up your knee socks and buckle your pinchy shoes, your childhood is calling. Celia Canterberry, a precocious seven-year-old, hell bent on saving earthworms, is about to drag you down memory lane and remind you what it was like to look at a careworn world with wide-eyed bemusement. Now take a deep breath. Smell that? Nostalgia.
Celia flits through the streets of Happy Valley to her Nan's chagrin, causing havoc wherever she goes. She's so infamous, she's got her own comic strip in the local paper, and Old Lady Griggs, her babysitter, is only too happy to read it with her. But what Celia secretly wants to know is where she came from. You see, Celia was abandoned at the hospital by her should-have-been parents, and her Nan won't explain how or why…
Amazon.ca: Canterberry Tales eBook: Hoff, C.P: Amazon.ca: Kindle Store
Amazon.com: Canterberry Tales – Kindle edition by Hoff, C.P. Literature & Fiction Kindle eBooks @ Amazon.com.
Indigo:  Canterberry Tales eBook by C.P. Hoff Kobo Edition | www.chapters.indigo.ca
ABOUT THE AUTHOR: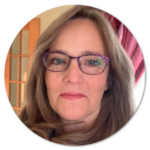 C.P. Hoff lives in southern Alberta with her husband, and the child who has yet to fly the coop.  She has written for the local paper, which might be impressive if she lived in New York, and if anyone read the local paper.
Hoff is presently writing two series.  Her novel, A Town Called Forget, was longlisted for the Stephen Leacock Medal for Humour.
More information can be found about C.P. Hoff at: C. P. Hoff – C. P. Hoff: Author of the Picaresque Chronicles