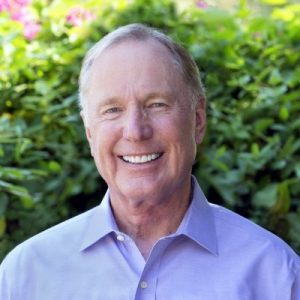 Lucado's books have sold 130 million, and are distributed in 80 countries and translated into 45 languages worldwide
The Evangelical Christian Publishers Association (ECPA) announces today that they will present bestselling author MAX LUCADO with the industry's PINNACLE AWARD for the outstanding contribution of his writing, both to the industry and to society at large.  The award will be presented at the ECPA Awards Celebration on May 6 at 1:00 pm (Central time), via webinar at the conclusion of the ECPA Leadership Summit.
Max Lucado is a pastor, speaker, and bestselling author who, in his own words, "writes books for people who don't read books." He serves the people of Oak Hills Church in San Antonio, Texas, and his message is for the hurting, the guilty, the lonely, and the discouraged: God loves you; let him.  He's been dubbed "America's Pastor" by Christianity Today, and "The Best Preacher in America" by Reader's Digest.
Lucado's products have exceeded sales of more than 145 million, with book sales exceeding 130 million.  His books are printed in 45 languages and distributed throughout 80 countries worldwide (including the United States). He published On the Anvil, his first trade book, in 1985. His latest title, Begin Again, was released in January 2021. Lucado's books regularly appear on bestseller lists, including The New York Times. His writing has also been featured in Bible studies, Bible commentaries, songs, greeting cards, and even plush toys.  Twenty-three of his titles have sold more than 1 million copies.
In March 2020, Lucado started daily video "check-ins" to pastor people during the pandemic. These videos have been viewed more than 45 million times and were the catalyst for launching "The Max Lucado Encouraging Word Podcast" with more than 1.2 million downloads in the first eight months.
ECPA has presented a total of 46 industry awards to Max Lucado titles: 19 Christian Book Awards® (includes Gold Medallion), nine Platinum Sales Awards (for over one million sold), and 18 Gold Sales Awards (for over 500,000 sold).  ECPA named three of his books as Book of the Year — When God Whispers Your Name, In the Grip of Grace, and Just Like Jesus — in 1995, 1997 and 1999 respectively.
"It is such an honor for ECPA to present the Pinnacle Award to Max Lucado," said ECPA president Stan Jantz. "I was a bookseller in 1985, and I clearly remember when our store received On the Anvil for the first time. The accessibility of the writing, and the clear expression of the heart of someone who loved Jesus more than anything, were clear indicators that this was a special author."
Max is only the fourth recipient of this high honor from ECPA, that recognizes the outstanding contribution by an author or book, to the industry or society at large.  The Pinnacle Award was presented to Stormie Omartian last year for her Power of a Praying® series.  Other recipients include Dr. Gary Chapman (The 5 Love Languages® series), and Jerry Jenkins and Tim LaHaye (Left Behind® series).
For more information about this special award presentation at the ECPA Awards Celebration webcast on May 6, visit the ECPA Leadership Summit event site.