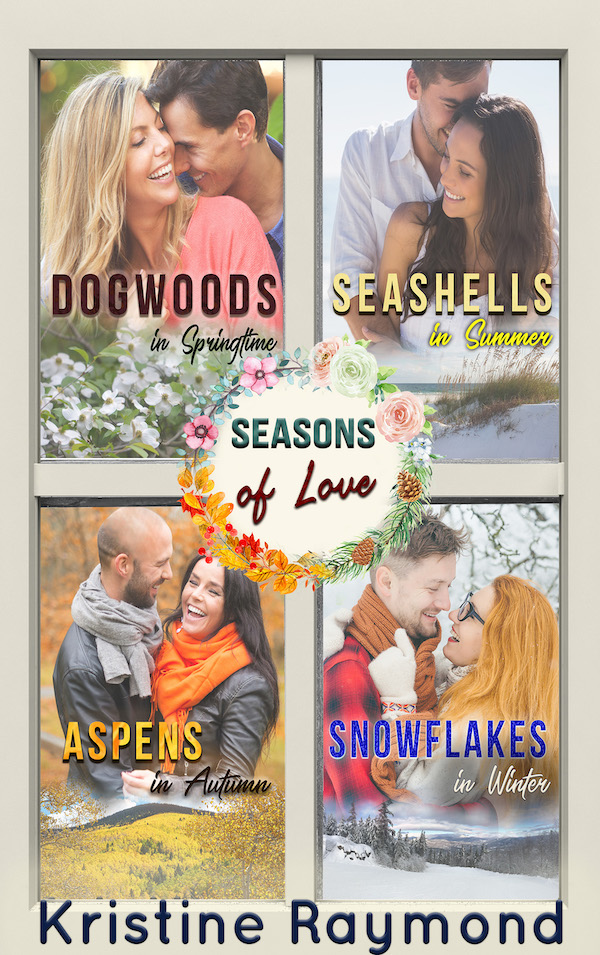 Special Feature: Meet the Author Featuring Anthology Authors
A Time for Every Season ~ by Kristine Raymond
No truer words have ever been spoken.  Or written.  Or sung.  And for me, spring is the season to cram six months of outdoor activities into three.
Now, you're probably questioning the math in that statement.  You see, I'm not a summer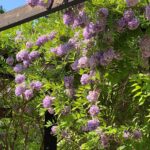 person.  While most people count down the days until flip flop weather (which, as an aside, I haven't worn since I was ten) with exuberant anticipation, I dread the inevitable spike in temperature that ensures I'll be stuck indoors until sometime around mid-September (if I'm lucky) which means I have roughly from the beginning of March until the end of May to fix, trim, dig, build, plant, or whatever else needs doing around the homestead before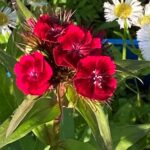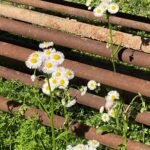 scorching heat and drenching humidity reduce me to a puddle of sludge.  Caring for my animals, watering the garden, and collecting eggs and veggies are the extent of my summertime activities until the mercury dips below 80°.
Thank you.  I will have some cheese with my whine.  Emmentaler Swiss, please.
So, what's kept me occupied this spring?  A new garden, for starters.  Last year, I learned about Hügelkultur beds and constructed a small one that performed surprisingly well.  I say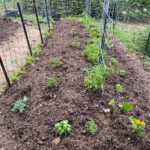 that because contrary to popular belief, i.e., my Facebook friends, I don't have a green thumb.  It's closer to artichoke, with a hint of black around the edges.  I'm a stick-it-in-the-ground-and-hope-it-grows kind of gardener as opposed to one who tests the soil PH and amends accordingly or calculates the angle of sunlight per square foot.  (I made that one up…unless it truly is a thing gardeners do).
This year, I decided to step it up and put in two huge Hügelkultur beds, complete with a tunnel for vertical gardening.  Time will tell if my efforts prove fruitful – or veggieful, as the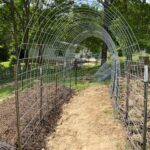 case may be.  There's also a dog yard expansion going on, though the pups might have to wait to explore their new digs as the project's only half-completed and the weather has turned H-O-T!!  You know what that means.  I'll be inside until fall, in front of the air conditioner, trying not to melt. 😉
************************************************************************
Here's a look at Kristine's SEASONS OF LOVE
Looking for a fun beach read?  Seasons of Love is a collection of four seasonally-themed short, contemporary romance stories, each with its own HEA.  Start with your favorite season or read them all.Four couples.  Four seasons.  A lifetime of love.
Dogwoods in Springtime
Still in mourning three years after her husband's death, Caroline Ballard's solitary life in rural Kentucky is disrupted by a broken water line, of all things.  As if the lack of running water wasn't bad enough, her immediate attraction to plumbing contractor Rick Spencer unearths emotions long thought buried.  Opening her heart to love for a second time, a malicious lie told by his ex-wife threatens to end the budding relationship before it begins.
Seashells in Summer
Having adopted her four-year-old daughter, Lily, at birth, Taylor Brightman is suspicious when former Marine Sergeant Grant Cutler appears on her Nantucket Island doorstep claiming to be the girl's biological father.  Wary of his motives, his good looks and charming personality win her over, but can she trust that she won't lose custody along with her heart?
Aspens in Autumn
Ramsey Fiorentino is having a bad day.  On the run for her life after witnessing a murder, she's being pursued by none other than Bishop Hamilton, a private investigator hired by the person who committed the crime.  When he catches up to her and the truth comes out, they flee to the mountains of Flagstaff, Arizona to hide, but it's only a matter of time before their newfound romance is tested in the wake of a deadly confrontation.
Snowflakes in Winter
When New Hampshire State Trooper Alex Ballard becomes stranded during a blizzard in the middle of the night, he seeks refuge at a local bed and breakfast, surprised to discover the owner, Chloe Mancuso, is the sole occupant.  A passionate night spent in each other's arms ignites feelings neither thought possible, but there's someone else with his eye on Chloe and he's not willing to share.
Buy link – www.books2read.com/seasons-of-love
******************************************************************
About the Author
It wasn't until later in life that Kristine Raymond figured out what she wanted to be when she grew up, an epiphany that occurred in 2013 when she sat down and began writing her first novel.  Over a dozen books in multiple genres later, there are a multitude of ideas floating around in her head thus assuring she'll never be idle.
When a spare moment does present itself, she fills it by navigating the publishing and promotional side of the business.  When not doing that, she spends time with her husband and furbabies (not necessarily in that order) at their home in south-central Kentucky, gardens, reads, or binge-watches Netflix.
To find out more, please visit her website at www.kristineraymond.com and follow her on Facebook, Instagram, Twitter, and BookBub.
Kristine is represented by Mickey Mikkelson at Creative Edge Publicity.