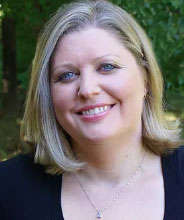 TALKING WITH AUTHOR LAURA HEFFERNAN
Laura Heffernan is the award-winning, internationally best-selling author of fun, witty romantic comedies and more serious women's fiction. After a few years of practicing law, she realized that she much preferred arguing with her characters rather than other people.
When not watching total strangers get married, drag racing queens, or cooking competitions, Laura enjoys board games, travel, board games, baking, and board games.
Some of Laura's favorite things include goat cheese, Buffy the Vampire Slayer, Battlestar Galactica, the Oxford comma, and ice cream. Not all together. The best place to find her is usually on Twitter, where she spends far too much time tweeting about writing, Canadian chocolate, board games and reality TV.
Her newest release Sight Seeing, under her alter ego, Ada Bell, is out now.
You can find Laura at her website, FB, Goodreads, Twitter, Amazon, and BookBub.
Here's a look at Laura's latest release AMERICA'S NEXT REALITY STAR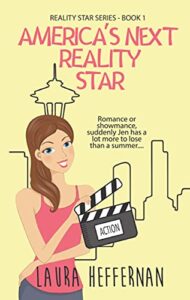 Life after college isn't as seen on TV: Jen's low-paying job is uninspiring, her boyfriend won't commit, and she just got evicted. The most exercise she gets comes from dodging debt collectors. Then she sees aån ad seeking competitors for a new reality show with a $250,000 prize. She desperately needs money and the lottery isn't looking good, so she applies, never expecting
to get the call.
Until she does.
With nothing to lose, Jen packs a bag and heads for the Hollywood hills to star in The Fishbowl. Most of the contestants want to create drama to gain viewer votes, but Jen is all about the joy of the game. Unfortunately, she becomes embroiled in a love triangle and battling another woman for the attention of a fellow contestant. It's tricky balancing act to hold onto viewers without lying, cheating, or backstabbing—things that don't bother her opponents. When Jen discovers that she's on the verge of elimination, she must decide whether "winning" means sacrificing the money, love, or her sense of self.