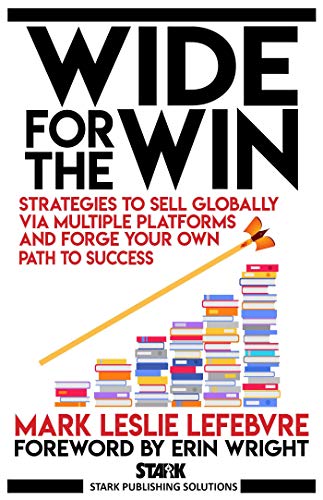 WIDE FOR THE WIN BY MARK LESLIE LEFEBVRE – Owner of Stark Publishing
Are you looking for ways to stop being dependent upon only Amazon for your author earnings income?
Are you hoping to expand and grow your sales on multiple platforms in global territories?
Do you need strategies to help you get started NOW in terms of creating a successful "publish wide" author plan?
Would you like to increase and optimize your sales on Apple Books, Kobo, Nook, Google Play and more?
Then WIDE FOR THE WIN is the book for you.
A required for long-term writing and publishing success, but also insights and proven processes that allow you to take full control of your intellectual property's earning potential and reach more of the right readers for your work than ever before.
Books2Read:  https://books2read.com/b/wideforthewin
ABOUT THE AUTHOR: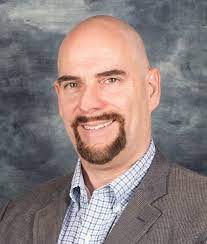 Mark Leslie Lefebvre has been writing since he was thirteen years old and discovered his mother's Underwood typewriter collecting dust in a closet. He started submitting his work for publication at the age of fifteen and had his first story published in 1992, the same year he graduated from university. Under the name Mark Leslie, he has published more than a dozen full length books. He pens a series of non-fiction paranormal explorations for Dundurn, Canada's largest independent publisher. He also writes fiction (typically thrillers and horror) and edits fiction anthologies, most recently as a regular editor for the WMG Publishing Fiction River anthology series.
The very same year, Mark saw his first short story in print he started working in the book industry as a part-time bookseller, and was bitten by the book-selling bug. He has worked in virtually every type of bookstore (independent, chain, large-format, online, academic and digital). He has thrived on innovation, particularly related to digital publishing, and enjoys interacting with the various people who make the book industry so dynamic. Between 2011 and 2017, Mark worked at the Director of Self-Publishing and Author Relations for Kobo where he was the driving force behind the creation of Kobo Writing Life, a free and easy to use author/small-publisher friendly platform designed to publish directly to Kobo's global catalog in 190 countries. By the end of 2016, Kobo Writing Life established itself as the #1 single source of weekly global unit sales for Kobo and, in primarily English language territories, responsible for 1 in every 4 eBooks sold. Mark has spoken professionally in the United States and Canada, in the UK and across Europe, specializing in advances in digital publishing and the vast and incredible opportunities that exist for writers and publishers. Stark Publishing is an imprint Mark created in 2004 when he released his first book One Hand Screaming. He has used the imprint to publish more than 25 books.  More information can be found about Mark at: ABOUT – Mark Leslie