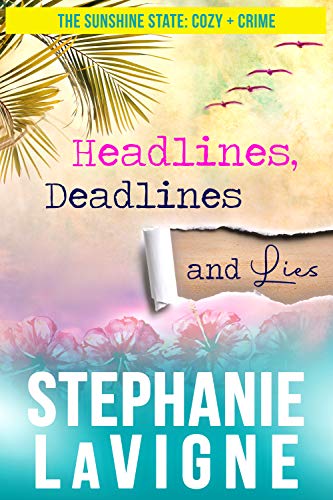 HEADLINES, DEADLINES, AND LIES BY STEPHANIE LAVIGNE
"Darling, it's all in the genes!" A witty quip…or a clue? Piper Harrington is set on finding out.
As a single mom living in her cozy hometown along Florida's Gulf Coast, Piper has all but accepted that she will never be a professional writer. So when a once-in-a-lifetime opportunity opens up at the small beach town paper where she works, she has to make a split-second decision: Go for it (even if it requires a little fib) or give up a shot at her lifelong dream. To complicate things, in waltzes a worldly crime reporter who is easy to talk to and even easier on the eyes. Add in a demanding editor, alongside a theatrical best friend, a lively family, and co-workers who run the gamut from supportive to conniving, and things start getting tricky.
Scrambling for a topic that could keep readers hooked, Piper dives into the world of genealogy…something she knows absolutely nothing about. When her investigation turns up more questions than answers, her findings threaten to open up a Pandora's box that can't be closed.
What do Bogie & Bacall, a goldfish, and a never-ending mountain of laundry have in common? There's only one way to find out!  See if Piper can get her very first headline by sorting the truth from the lies…
If you love a fun, beachy read with a Florida twist on a cozy mystery, plus a lovable female amateur sleuth, then you will have a blast with Headlines Deadlines and Lies, a standalone book in Stephanie LaVigne's new series, The Sunshine State: Cozy + Crime.
ABOUT THE AUTHOR: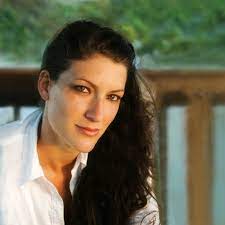 Stephanie LaVigne's books combine intrigue, quirkiness, and adventure with a healthy dose of humor and wit. She has published over 50 popular, often bestselling, novels under her name, as well as pen names, in both romance and mystery.
From hopping trains across the US to crewing a sailboat on a trans-Atlantic crossing, from mushing dogs on a Canadian dogsled to unwittingly hiking Mount Washington, she's been lucky enough to have incredible adventures alongside all kinds of real-life characters. One of her missions is to introduce readers to the kind of colorful personalities that have shaped her life.
She currently lives in her favorite South Florida neighborhood surrounded by palm trees, peacocks, a few wild kids, one wild husband, and a handful of incredible family members and friends. She is a member of Mystery Writers of America and Novelists, Inc. More information can be found about Stephanie at: Stephanie LaVigne • Author