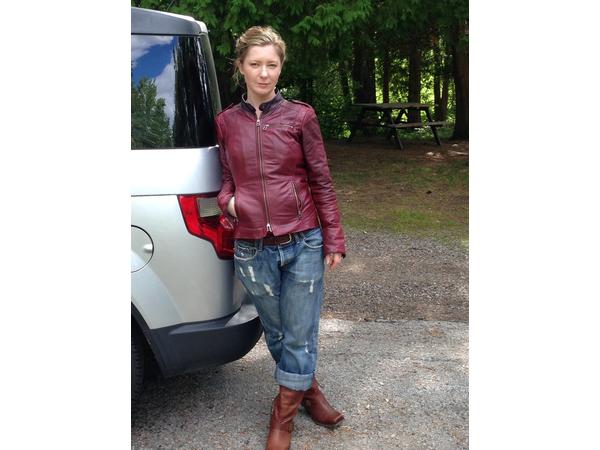 Time to get Strange with Urban Fantasy Author Kristi Charish
Kristi is a scientist and science fiction/urban fantasy author who resides in Vancouver, Canada. Kristi writes what she loves; adventure heavy stories featuring strong, savvy female protagonists with the occasional RPG fantasy game thrown in the mix. She is also a co-host on the popular Adventures in Sci-Fi Publishing Podcast.
She received her BSc and MSc from Simon Fraser University in Molecular Biology and Biochemistry, and her PhD in Zoology from the University of British Columbia.
You can find out more about her at: http://www.kristicharish.com/
And for more about our host Lisa Kessler visit http://Lisa-Kessler.com
Book Lights – shining a light on good books!
Here's a look at Kristi's latest release VOODOO SHANGHAI: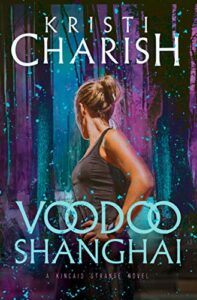 The third and final installment in Kristi Charish's thrilling urban fantasy series finds beloved heroine and voodoo practitioner Kincaid Strange shanghaied away from Seattle and pursuing the ghost of a serial killer in Portland.
Just when Kincaid Strange thinks her life is back on track and she's finally put her time as a paranormal practitioner with the Seattle PD to rest, her ex (and Seattle cop) Aaron asks her for help with yet another strange and ominous case. Martin Dane, the White Picket Fence Serial Killer who terrorized West Coast families living the suburban American dream, appears to be back at it with a fresh murder in Portland. There's only one problem: Dane has been dead for three weeks.
Kincaid can't resist a paranormal mystery. Despite her misgivings, she agrees to examine the Portland crime scene. What she discovers is a place of supernatural power unlike anywhere she's ever been–and the reason Aaron had been so tight-lipped about the case details. There's already a voodoo practitioner on the scene: Liam Sinclair, a TV celebrity of questionable talent and dubious intent.
Kincaid wants nothing more than to finish the job and retreat to Seattle, but the deeper she looks, the less the murder adds up. When she uncovers a much more sinister mystery–missing ghosts, scores of them, whom no one is looking for–there's no turning back.