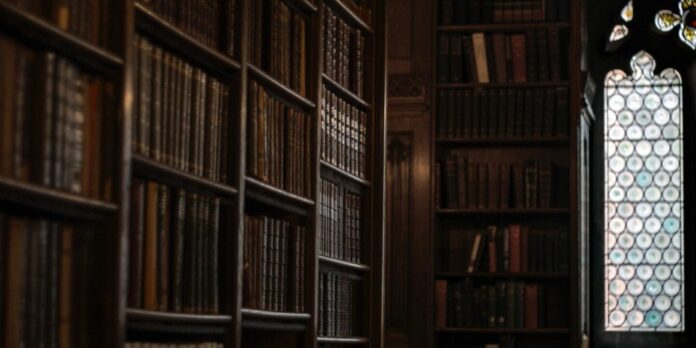 5 of Dianne Freeman's Favorite Aristocratic Sleuths By Dianne Freeman
(reprinted with permission from Kensington Books)
Ever since reading The Scarlet Pimpernel years ago, I cherished a secret hope that British aristocrats really did lead double lives. They'd pretend to be stodgy and dull in public, but their sense that with privilege came duty drove them to heroic efforts to save countless lives. Always anonymously. Always returning to their public lives in time to attend some important social function.
While I've long since given up this hope in real life, the concept is still very much alive in fiction—particularly historical mystery, my favorite genre to read and write. My protagonist, Frances, Countess of Harleigh married into the British aristocracy in the late Victorian era. She's driven less by duty than by a desire to right a wrong, challenge herself with solving a crime, and find something more interesting to do than arranging flowers and making seating charts. Who else has the time to become an amateur sleuth? Who better to investigate a crime than someone with the status to ask any question that comes to mind, the sense of entitlement to expect an answer, and often the wealth to pay for an answer if one isn't forthcoming?
Below are the first books of series featuring my favorite aristocratic sleuths.
1. Her Royal Spyness by Rhys Bowen Featuring Lady Georgiana Rannoch
I had to start at the top and you don't get much more aristocratic than royalty. Georgianna Rannoch is 34th in line for the English throne. She's also young, single, and broke, not unusual in 1932. Her family plans to marry her off to a royal from an Eastern European principality—a man she refers to as Fish-face. Feeling pressured, she bolts to the family house in London with the hope of finding a way to support herself. Her plans are quickly dashed when she finds a dead body in the bathtub. Georgie works in her own inimitable way to find the culprit. This series is a delight to read.
2. Silent in the Grave by Deanna Raybourn Featuring Lady Julia Grey
When Sir Edward Grey succumbs to a sudden untimely death, a mysterious stranger suggests to the widow, Lady Julia Grey, that it may be murder. Knowing her husband had a bad heart, she dismisses the possibility. A year later, she finds a clue that leads her to believe he was correct. She finds the stranger, Nicolas Brisbane, and they launch a belated investigation. The characters are eccentric and engaging, the pace is brisk, the revelations are shocking, and the dialog is witty and intelligent.
3. The Scarlet Pimpernel by Baroness Orczy Featuring Sir Percy Blakeney
This isn't the first book in the series and it's not exactly a mystery either, but it's the story that started my obsession, so I'm including it. Sir Percy Blakeney is an unassuming, aristocratic dandy in his day-to-day life, but in secret he takes on the persona of the Scarlet Pimpernel and becomes a hero to French aristocrats facing the Reign of Terror in the early days of the revolution. He crosses the channel on his own yacht, leading a small band of English gentlemen, determined to rescue as many aristocrats from the guillotine as possible. It's action. It's adventure. It's even romantic. You've probably seen the movie. Try the book!
4. What Angels Fear by CS Harris Featuring Sebastian St. Cyr
Sebastian St. Cry, Viscount Devlin is the least favorite child of his father, the powerful Earl of Hendon. He's also a former soldier of the Napoleonic wars, completely disillusioned by life, and a fugitive of the law. In this first installment of the series, he's falsely accused of the grisly murder of a young actress. Fortunately, Sebastian is also canny, quick witted, and fearless. He escapes arrest and sets about finding the real killer. Set in pre-Regency England, the books are part mystery, part espionage, part swashbuckling adventure.
5. And Only to Deceive by Tasha Alexander Featuring Lady Emily Ashton
Newly wed to a man she barely knows Lady Emily finds herself alone when her husband almost immediately sets off to Africa on a safari where he meets his death. Stuck in mourning, she begins to read his diaries from sheer boredom and slowly falls in love with him. In going through his personal effects, she uncovers a mysterious note that leads her to believe her husband was murdered. Her investigation takes her from the British Museum to Paris, to the world of antiquities, and into the same danger that may have killed him. If you like a little adventure and exploration along with your mysteries, this is your series.
---
In Dianne Freeman's lighthearted mystery series set in Victorian England, the American-born Countess of Harleigh uncovers more deadly intrigue among the uppercrust…
For Frances Wynn, widow to the late Earl of Harleigh, life has a cosmopolitan flavor of late. No sooner has she sent her mother and daughter off on a shopping trip to Paris than she and her fiancé, George Hazleton, are socializing with visiting members of the Russian royal family. Yet amid this whirlwind, scandal also comes calling when Inspector Delaney turns up outside Frances's house with a young French woman with a shocking claim: she is Mrs. George Hazelton.
As the future Mrs. George Hazelton, Frances assumes the woman is either lying or demented. "Mrs. Hazelton," aka Irena, makes other outrageous statements. Among them, she insists that she is the illegitimate daughter of Russian royalty, that she has been abducted and held for ransom many times, and that someone is sending her threatening letters. When George arrives, he clarifies that he is certainly not married to Irena–though he can confirm her royal parentage. But even as he agrees to investigate whether Irena's life is in danger, her claim proves tragically true. Irena is found strangled in Frances' garden.
To uncover a killer–and clear their own names–Frances and George must determine which of Irena's outlandish stories were based in fact, and who stood to benefit from her death. And as the search reaches a shocking conclusion, they may find that villainy lurks all too close to home…