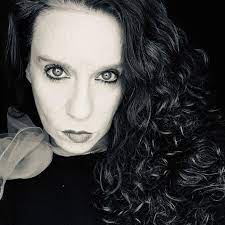 Wanderlust: noun. A very strong or irresistible impulse to travel.
By Jennifer Anne Gordon
Wanderlust, is this something we are born with? Is it something passed down through generations like red hair or allergies? Is this something we can catch on spring break, or perhaps can we catch this by a simple lingering stare into the deep gray waters of the Atlantic Ocean.
I have this affliction, this compulsive urge to travel. Growing up on the poor end of "lower middle class" we never took a family vacation. Sure, there were day trips to the amusement park—I was rarely amused. Trips to the zoo—I would sob at the sad gorilla in a cage the size of my small bedroom. Our biggest adventure would be our annual day trip to Star Island one of the Isles of Shoals. Maybe it was on that ferry ride that I caught wanderlust. Maybe I caught it from the large white Victorian hotel that took up the bulk of the island.
That island and hotel would later serve as inspiration for the haunted island at the core of several of my books, but as a child it was just a building, and that island was still part of my home state. It wasn't really travel even if it had involved a boat ride.
When I was ten my mother took me on a weeklong trip to Miami to visit her family. My father didn't go with us, but my best friend did. The trip was spent sleeping on living room floors and in one case spending the night in my older male cousin's bedroom. His walls were decorated with cutouts from dirty magazines. Certainly, this was not what travel was all about.  Somewhere between the zoo and these dirty pictures I was missing something.
I spent my teen years, and well into my twenties being obsessed with travel. I made collages of European locations I was sure I would never see. I decorated my first, second, and third apartments with Eiffel Towers and photos in gilded golden frames of the venetian canals. I was poor, I paid for college, studied theatre, worked jobs, made art, worried, fell in and out of love, got sick, got better, got sick again—but I didn't travel.
All of this changed when I fell in love with someone who was able to convince me that the only person who had stopped me from doing things was myself. He said this not just about travel but also about writing, and somewhere in there it started to happen.
The writing, and the travel.
First it was a just a couple trips to NYC to perform, then to Philly, then to New Orleans, but was it really traveling when it was work? Our first big foray into the great unknown was a few months after getting well after being sick again. We decided on Alaska. I don't know why, but I was overwhelmed with the desire to feel small. I wanted to feel the world at its largest, and at its most raw. Maybe that was when I really caught it, the wanderlust, somewhere out in the Yukon, looking at mountains that were more expansive and magical than I thought possible.
Looking out into so much nothing, I felt something.
Soon after getting home from Alaska we started what would become a tradition. We planned our next trip—a year in advance. Something to look forward to. Italy, Greece, Montenegro, Croatia, the trip was a whirlwind. I saw the Venetian Canals; I fell in love with cobblestone streets and castles. I fell in love with having black cherry gelato and prosecco for lunch. I fell in love with champagne being served at breakfast. The next year was Portugal, a trip that showed me that even when everything goes wrong it doesn't matter. It rained the entire time, our hotel was closed when we went to check in, when we landed it was in the wrong city. Lisbon instead of Porto and then we had to take a bus across the country to get to our real destination. This was also the trip that the man I love proposed—right after the most boring wine tasting and tour we could imagine. We were there sipping a glass of Port and I saw the look in his eyes. I knew. I said to him "Whatever you do, don't propose right now."
"Don't ruin this." Was all he said before the box was out of his pocket. I burst into tears. They gave us more wine. I fell in love with Portugal.
The following year was the Czech Republic and Germany, interspersed in there as well was a cruise to Canada, and Bermuda. Small trips to San Francisco and Las Vegas.
18 Months ago we were in Spain. There were rumors of a virus in China that made its way to Italy, but Italy wasn't Spain and Covid had not crossed the border yet, had it? I asked people, is there Covid here? They shook their head no. Said it was just in Italy. Halfway through that trip we found ourselves cowering when someone would have a coughing fit too close to us. I was stressed out; I had a book release coming up and I was afraid of everything. We didn't eat in many restaurants in Madrid, instead getting food at the grocery store and existing on hummus, fresh bread, alcohol and fruit. We look back on that trip with a combination of relief that neither of us got sick, but we also look at it with regret. We should have had more fun; we should have eaten our bread in a park. We should not have referred to it as our "least favorite vacation".
Two weeks after we returned home, Madrid went into lockdown, and two weeks after that we went into lockdown.
This was 18 months ago, and I would give anything to go back there, not just go back to Spain, but to go back to that time. Back to when I was scared of my book release and not scared that the world would end.
We got married during Covid, social distanced and alone. We did not take the honeymoon we had planned, the two weeks in Northern Europe and Saint Petersburg. Instead we spent two days in a beautiful bed and breakfast in New Hampshire about 40 minutes from home. It felt like paradise, it felt like heaven to see other walls that were not our own.
It has been 18 months since I left my home state. We do have two trips planned, but they seem strange to me. The idea of an airport seems overwhelming and confusing, like a dream that makes no sense when you try to explain it to someone.
I am once again thinking of myself as the person who cannot travel. I'm petrified they will be cancelled. Petrified that the world will go back to just our own walls. The plan is Iceland in October, once again the desire to stare into beautiful empty nothingness. Our second trip will be our long-awaited honeymoon in May. I am scared; not about missing the opportunities to be there but scared of what that would mean for our precarious world. Yes, I want to travel to Iceland, but I would rather if I could travel back in time and relive some of the things that I took for granted. I miss the experiences I never had. I wonder if there is a kind of wanderlust for that?
Check out Jennifer's latest release: PRETTY UGLY
Pretty/Ugly is a modern gothic filled with sensuality, dread and a dark kind of love that can only exist during an apocalypse…"SA Cosby author of BLACKTOP WASTELAND""Pretty/Ugly, the story of two damaged people living in a dystopian nightmare, is an exquisitely written horror novel. But, is it really fiction? In these times, it seems chillingly possible for an Instagram star and a politician wrapped in a façade of is own to be facing a relentless pandemic that may well lead to the end of the world. Reminiscent of "The Happening" by M. Night Shyamalan, Pretty/Ugly is a deliciously frightening, absorbing tale that seems all too real." – Wendy Webb (The Haunting of Brynn Wilder)"More than a simply a fine horror fantasy, this is a highly polished psychodrama exploring early trauma, identity, life's exigencies, and fates – all woven together in a stunningly creative tapestry of a unique novel. Jennifer Anne Gordon is on the ascent as a literary figure of stature! " Grady Harp, Top Shelf Magazine.Pretty/Ugly is a lyrical, hallucinogenic train ride through the end of the world. It's the story of two people falling in and out of loneliness as the end draws near. Each moment is more beautiful and terrifying than the last. Pretty/Ugly is the combination of Contagion and Lost in Translation I didn't know I needed. It's Lost in Contagion" – Allison Martine (Author of the Bourbon Books)Pretty/UglyInteritus: noun. ruin; violent/untimely death, extinction; destruction, dissolutionOmelia fills the empty place in her heart with Instagram clicks, likes, and subscribes, hiding the scars of grief under a mask of makeup, cloaked in an online personality. She yearns to be someone new: a girl in a magazine, a character in a book, a beauty queen. Anything not to feel, to be numb, but the sharp pain accompanying the red spot on her face cannot be ignored. Nor can the black, spindly tarantula-like vines that creep up the side of her face and the fever she spikes, forcing her to confront the fact that the person she has become may not be who she is at all.Dubbed 'the New JFK,' Sam is the heir apparent to a powerful but emotionally distant political family, living the life he neither dreamed nor wanted. He sleepwalks through his days filled with self-loathing, rage, boredom, and an ache under his heart that reminds him that he is not complete. He is roused from slumber when a political scandal erupts that coincides with the end of the world. Too many Adderall and Old-Fashioneds leave Sam wondering, is he crazy or haunted? When lives are emotionally ended in childhood, it takes an apocalypse to see the ephemeral beauty of living again.