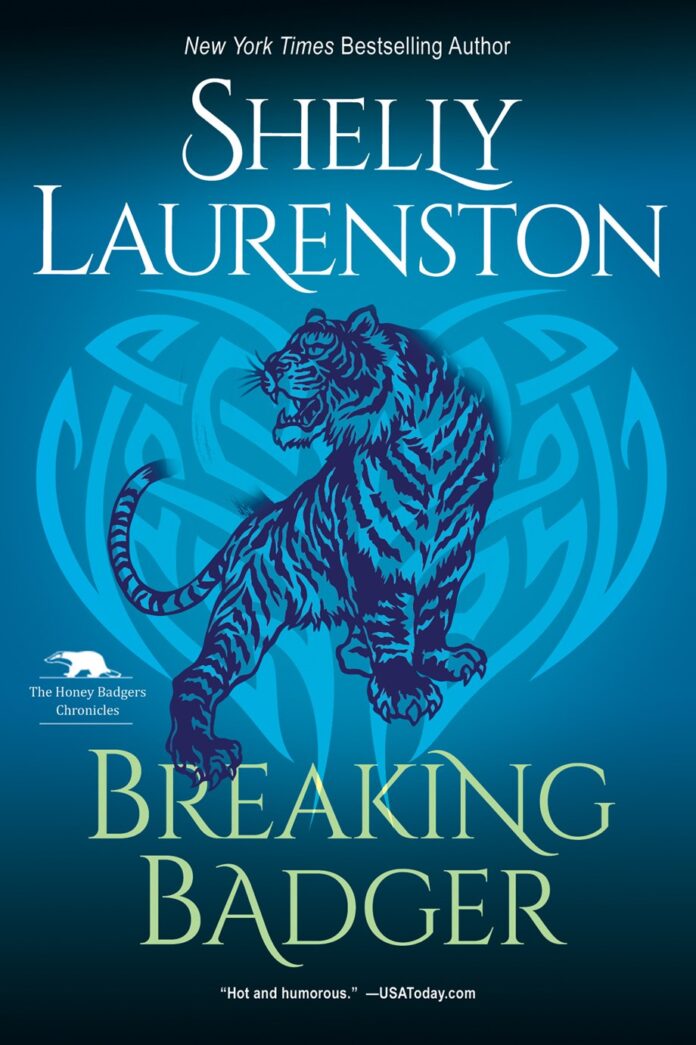 BREAKING BADGER BY SHELLY LAURENSTON
Laugh-out-loud humor, a feminist outlook, and one-of-a-kind romance come together with the continuation of the fan-favorite Honey Badger Chronicles from New York Times and USA Today bestselling author Shelly Laurenston. With more sexy shape-shifting antics and outstanding snark, the unflappable honey badger women go toe-to-toe with three fierce tiger shifter brothers  as they race to solve a family tragedy.
Fans of Thea Harrison and Nalini Singh won't want to miss this exciting, funny, and sexy novel in the mega-popular series.
"Shelly Laurenston's shifter books are full of oddball characters, strong females with attitude and dialogue that can have you laughing out loud." —The Philadelphia Inquirer
It's instinct that drives Finn Malone to rescue a bunch of hard battling honey badgers. The Siberian tiger shifter just can't bear to see his fellow shifters harmed. But no way can Finn have a houseful of honey badgers when he also has two brothers with no patience. Things just go from bad to worse when the badgers rudely ejected from his home turn out to be the only ones who can help him solve a family tragedy. He's just not sure he can even get back into the badgers' good graces. Since badgers lack graces of any kind…
Mads knows her teammates aren't about to forgive the cats that were so rude to them, but moody Finn isn't so bad. And he's cute! The badger part of her understands Finn's burning need to avenge his father's death—after all, vengeance is her favorite pastime. So Mads sets about helping Finn settle his family's score, which has its perks, since she gets to avoid her own family drama. Besides, fighting side by side with Finn is her kind of fun—especially when she can get in a hot and heavy snuggle with her very own growling, eye-rolling, and utterly irresistible kitty-cat…
"Filled with high-octane action, some serious snark, and a plethora of humor.. the resulting madcap adventures are sure to please series fans." – Publishers Weekly