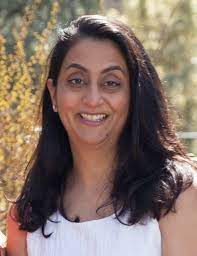 Food, family, and Friendships: Author Shail Rajan covers them all
Shail is a women's fiction writer sharing stories which celebrate the role family, friendships, food, and falling in love play in our every day lives.
Shail now lives in the Bay Area with her husband and three wonderful, noisy, mischievous children.
When she is not writing and reading, she loves to volunteer, tackles the occasional DIY project, obsesses over her vegetable garden, and cooks nonstop.
Don't be surprised if you hear your stomach growling while reading her books because she is a serious foodie and often includes vivid descriptions of the food her characters are eating. If you feel the urge to cook something up, she often shares her recipes on her social media so go check them out.
Shail recently published her debut novel in women's fiction, The Summer Breeze and is currently working on a cozy thriller and the next book in The Summer Breeze series.
She is also a proud member of the Women Fiction Writer's Association.
Connect with Shail for info on release dates, deals, and recipes at her website, Amazon, Instagram, Facebook, Twitter, BookBub, and LinkTr.ee.
Here's a look at her latest release: THE SUMMER BREEZE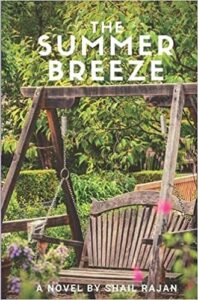 Callie Williams is tired of it all: her fast-paced life in New York City, her demanding career, and her exacting fiancé. An unexpected visit from her sister and the discovery of a secret upend her life, and she is forced to finally make the decision to start over.
Leaving everything behind, Callie makes a life-changing move to the small town of Seneca Springs nestled on the banks of Cayuga Lake in beautiful Finger Lakes Wine Country. Taking on a daunting renovation while navigating the complexities of small-town life, Callie forges lifelong friendships, eats more than her fair share of delicious food, and tries not to meddle in the lives of her guests. The only thing hindering her newfound happiness is the attraction she feels for Nick, a rough-around-the-edges construction worker who is determined to get under Callie's skin.
A late-night delivery will tear them apart, but a quintessential nor'easter snowstorm might just force them back together….