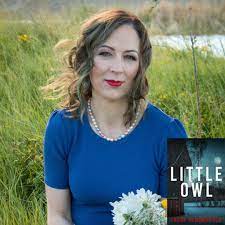 Power of Truth, Redemption & Hope with author Lauri Schoenfeld on Book Lights
Lauri Schoenfeld currently resides in Utah with her husband, three kids, and dog, Jack Wyatt Wolverine. She's a child abuse advocate, a Nancy Drew enthusiast, and is part cyborg. Teaching creative writing classes to her community is one of her favorite things to do when she's not having long conversations with her characters. Visit her at www.laurischoenfeld.com
And for more about our host Lisa Kessler visit http://Lisa-Kessler.com
Book Lights – shining a light on good books!
Here's a look at Lauri's latest release LITTLE OWL…..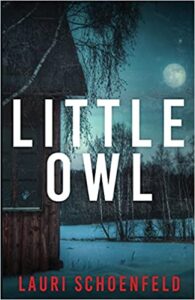 Adaline Rushner is a woman in pieces. Her daughters have gone missing, and although the authorities seem to have found their bodies, something still isn't right. Her husband, Cache, can't bear the pain and wants to move on, but Adaline can't shake the feeling they're still alive. She even starts seeing them in the house, though Cache does not. Adaline wonders whether this current tragedy has something to do with the misfortune and painful experiences she suffered in her own childhood, but her memories have gaps in them that she can't quite close on her own.
After Adaline and Cache move to Salt Lake City, everything gets even stranger. Local cop Officer Abbott thinks Adaline's distinctive owl necklace may somehow link to his own missing daughter. Adaline's neighbor Maggie offers assistance and comfort, but Adaline suspects her of hiding other truths from her. Adaline tries to prepare for her girls' eventual return while investigating her own past forgotten traumas, but a threatening message urges her to let the past stay forgotten. Can Adaline find the truth and save her marriage to Cache, or will the tangled web of memories from her past keep her from moving on?
Author Lauri Schoenfeld's psychological thriller is a suspenseful tale of family trauma, discovering our inner strength, and understanding the power of forgiveness.