A LOOK AT A VIEW MOST GLORIOUS BY REGINA SCOTT AND FUN Q&A
Award-winning author Regina Scott kicked off her American Wonders Collection with a captivating tale set against the majestic backdrop of the Grand Canyon in 2019's A Distance Too Grand. Delighting fans, the series continuation in 2020 spotlighted the splendor of Yellowstone National Park in Nothing Short of Wondrous. Now Regina transports readers to the heights of Mount Rainier in her latest release, A View Most Glorious.
Headstrong beauty Coraline Baxter dreads being confined to the expectations of "polite society." Striving to promote women's rights, she jumps at the life-changing opportunity to scale Mount Rainier and raise awareness for the suffrage movement. But her escapades come with a cost—an arranged marriage to a society man if she fails to reach the summit. She needs a guide to get her to the top.
Nathan Hardee may look like a rough mountain man, but he once ruled the halls of high society. After his father's financial ruin, Nathan left that life far behind. To help Cora, he agrees to guide her up the mountain, but climbing Rainier will require all of Cora's strength against the dangers of nature. Will these two unlikely partners be able to conquer the journey and discover that only together is the view most glorious?
Travel to the Pacific Northwest, home of one of America's most treasured national parks, in this inspiring novel that will carry readers to the top of the mountain in a celebration of adventure and romance, with a heroine and hero as bold as the setting.
A FEW MINUTES WITH REGINA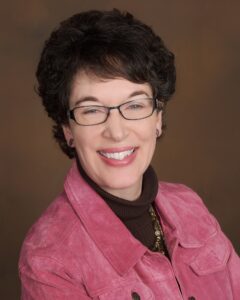 A View Most Glorious is the final book in your American Wonders Collection. Can you please provide a brief summary of this book?
A headstrong beauty must rely on a rough mountain guide in 1893 Washington State to help her reach the top of Mount Rainier so she can bring attention to a woman's right to vote and avoid marrying the man her mother has chosen for her. But her mountain man has hidden potential—and so, she discovers, does their future together.
Your latest novel features Coraline Baxter. Can you please tell us a little more about her character?
Now on her second stepfather, Cora has seen how marrying for position and privilege can go disastrously wrong. She's vowed to depend on no one but herself. To this end, she's graduated college with a degree in mathematics, is one of the only female accountants in the city, and is passionate that all women should have the right to vote and help direct the course of the young state and the nation. She's not sure which will be harder—climbing the mountain or depending on a man to help her reach her goal.
Nathan Hardee is the male protagonist in this story. What connection does he have to Coraline?
Nathan has also learned the value of independence, so he appreciates Cora's determination for her cause. And he has a personal ax to grind with the man Cora's mother has chosen for her. Cash Kincaid ruined his father, setting off a chain of events that resulted in Nathan losing position, opportunities, and the woman he loved. If helping Cora reach the top will keep her from having to marry the wealthy businessman, so much the better.
Cora and her mother have very different ideas of what her life should look like. What is their relationship like and how does it factor into this story?
Cora's mother, like many wealthy women at the time, strongly believes a woman's power comes from the men with whom she associates. She's determined that Cora marry well, even if love is not involved, and she doesn't hesitate to manipulate Cora or the situation if it means a better future for her daughter. Cora was raised to respect her mother in all things, but at some point, she will have to choose which will come first—her future or her love for her mother.
Why did you choose the national parks for the setting of these books, and specifically Mount Rainier?
My late father instilled in me a love for our national parks. There is nothing more inspiring to me than gazing out at grand vistas or hiking to serene surroundings. Mount Rainier is particularly dear to me, as I was raised in its shadow and now live 45 minutes from the gates. In my family, we think of it as my father's mountain, he was so often on its slopes. I can't visit without thinking of him.
You are known for the rich detail in your historical novels. What kind of research was required to write this book?
When I first proposed this book to my editor, I couldn't wait to research all the history that surrounds me. The Tacoma Public Library has the Northwest Room, with copies of original materials. More materials beckon from the Washington State Historical Society Archives. Because of the pandemic, I wasn't able to visit either of those places, so I am indebted to online research and the many historical tomes I was able to purchase to flesh out Cora's life and times.
What do you hope readers have learned or experienced from A View Most Glorious?
I hope readers learn more about the history surrounding one of the tallest mountains in the nation as well as the City of Destiny, a grand name for the town that once eclipsed Seattle for prestige and progress. I also hope that readers, like Cora and Nathan, come away with a renewed appreciation for how two together can accomplish so much more than one alone. There can be joy in partnership.
How can readers connect with you?
Readers can learn more about me at my website at www.reginascott.com, where they can sign up for a free newsletter with exclusive sneak peeks and free short stories; on Facebook at www.facebook.com/authorreginascott; on Pinterest at www.pinterest.com/reginascottpins; and on BookBub at https://www.bookbub.com/authors/regina-scott.