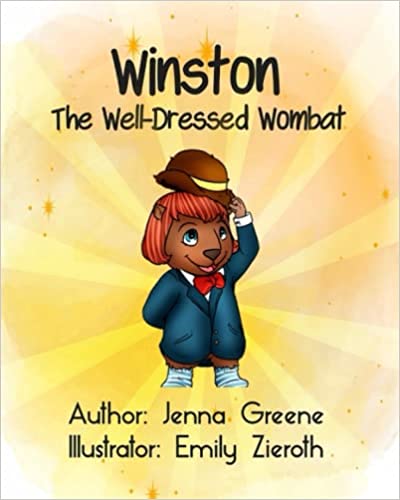 Winston The Well-dressed Wombat by Jenna Greene
Winston the Wombat loves to share what he knows, how to clothe all his friends wherever he goes. Take a fun little journey with Winston to see, all the dressing suggestions he gives out for free.
ABOUT THE AUTHOR:
Jenna Greene is a teacher and author, whose hobbies include dancing, dragonboating, and napping. Her novel, Reborn, won the 2019 Moonbeam Children's Book award.
Further information about the book and Jenna can be found at: JENNA GREENE – Jenna Greene