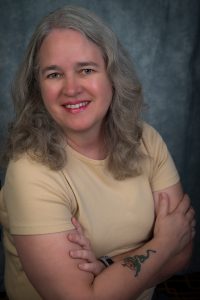 Getting Spooky on Book Lights with Halloween Expert Author Lisa Morton
Lisa Morton is a screenwriter, author of non-fiction books, and prose writer whose work was described by the ALA's Readers' Advisory Guide to Horror as "consistently dark, unsettling, and frightening." She is a six-time winner of the Bram Stoker Award®, the author of four novels & over 150 short stories, and a world-class Halloween and paranormal expert. Her recent releases include Night Terrors & Other Tales and Calling the Spirits: A History of Seances; her latest short stories appeared in Best American Mystery Stories 2020, Final Cuts: New Tales of Hollywood Horror and Other Spectacles, and In League with Sherlock Holmes. Her weekly original fiction podcast Spine Tinglers is now live at My Paranormal Network; forthcoming in 2021 is the anthology Weird Women 2, co-edited with Leslie S. Klinger . Lisa lives in Los Angeles & online at www.lisamorton.com.
And for more about our host Lisa Kessler visit http://Lisa-Kessler.com
Book Lights – shining a light on good books!
Here's a quick look at Lisa's latest release WEIRD WOMEN: VOLUME 2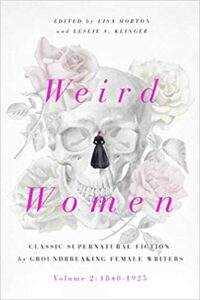 Following the success of their acclaimed Weird Women, star anthologists Lisa Morton and Leslie S. Klinger return with another offering of overlooked masterworks from early female horror writers.
This volume once again gathers some of the most famous voices of literature—George Eliot, Zora Neale Hurston, Harriet Beecher Stowe, and Edith Wharton—along with chilling tales by writers who were among the bestselling and most critically-praised authors of the early supernatural story, including Mary Elizabeth Braddon, Vernon Lee, Florence Marryat, and Margaret Oliphant.
There are, of course, ghost stories here, but also tales of vampirism, mesmerism, witches, haunted India, demonic entities, and journeys into the afterlife. Introduced and annotated for modern readers,  Morton and Klinger have curated more stories sure to provide another "feast of entertaining (and scary) reads" (Library Journal).