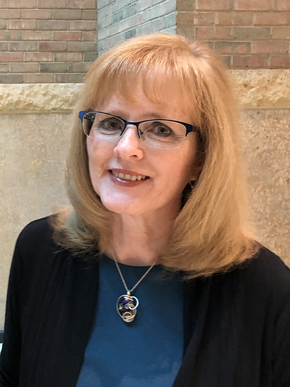 Today, we welcome Jill Eileen Smith to our blog. Hey Jill, first, tell our readers a bit about yourself. Where you're from, where you live? Is writing your full-time job?
People often ask us to define who we are, and the usual response from me might be daughter, sister, wife, mother, grandmother, writer. But those are roles I own or things I do. Who am I? I am a grateful one whom Jesus loves. I will never grasp this side of heaven how much He loves me. Loves each one of us. It's what makes grace so amazing—that He could love me.
Where do I reside? I'm an all-my-life Michigan girl. I grew up and have remained in suburbs north of Detroit. While we've thought of relocating out of the state, there is still a strong draw for us to stay. Michigan is a beautiful place if you take advantage of all it has to offer.
Writing is my only job, so yes, I would refer to it as full-time, though my hours are my own. Writing is not a typical job in any way, but it's what I enjoy.
How long have you been writing?
I've been writing for publication since 2009 when Michal, book one in the Wives of King David released. I'd been writing for well over 20 years before I ever sold my first book.
What does your 'typical' writing day look like, and give us a peek at your latest release.
Not every day is a writing day, but when I do write, I set a specific word count and do my best to meet it. When I begin writing a book, I usually calculate to know how many words I need and how many months will that take to finish the first draft? Then I aim to write the allotted amount per day.
The Prince and the Prodigal is the story of Joseph and his brother Judah. Years ago, I thought of this book as the tale of two brothers, but that's not as intriguing a title. It's a better definition to explain the book.
Joseph is the younger spoiled son of Jacob by his wife Rachel, who died the year or so before the story begins. He is hated by Jacob's other sons by his wife Leah and two concubines. The first part of the book shows that animosity to help us see why they would sell him to become a slave in Egypt.
Judah is the son whose idea it was to sell Joseph to merchants. When we read Genesis 37 and beyond, we see Judah suddenly deciding to leave home after Joseph is sold and their father thinks he is dead. I had to ask the question, "Why did he leave and stay away from twenty-two years?" The story incorporates Judah's journey along with Joseph's life in Hebron and in Egypt.
When the two brothers come together again it is Joseph, not Judah making the decisions. The question I had to ask was, how did Joseph feel dealing with his brothers, and what caused Judah to change so drastically? In the end, did they truly reconcile or just tolerate each other? Did Joseph ever find his family's love?
What inspired this book?
When I was writing Rachel, I wanted to continue into the story of Joseph, but the series wasn't cut out for his story. Years later, I asked Revell for the chance to tell his story and they said yes!
Who has been the most difficult character for you to write? 
If you had asked me that question before this year, I would have said Deborah was the hardest character to write. For a time, I thought maybe that had changed to Miriam, but Eve (the book releasing next year) is by far the hardest to date. She is in a league of her own because she lived at a time and in a place we can't fully imagine. I'm trying to, but it's not easy.
Are there any particular authors that have influenced how you write? 
Every book I read influences me in some way. And sometimes I wish I could write as poetically as some do. Writers like Ann Voskamp (nonfiction), and Laura Frantz (fiction) both write with a literary flare. When I read them, I want to write like that, but when I'm actually writing, I think my own voice just takes over most of the time. That said, no matter what I read, I will find that I take something from the book that will find its way into my heart and life. In turn, it will end up either on or between the pages of my stories.
Do you have a secret talent readers would be surprised by?
If my readers are new to my work, they may not know that I was a musician before I wrote books. I taught piano to several children, and in my teens and twenties I used to sing solos in church. I also wrote some of my own songs, but they are best left unknown. Before I taught piano, I played for a singing group called Campus Life Singers. For a while I taught piano in order to pay for my writing habit.
Your favorite go to drink or food when the world goes crazy! 
We all love comfort food. I've been keeping to a pretty strict diet the latter part of this year that doesn't allow comfort food (as in processed food), but hubby and I used to love to go out for ice cream cones at our local ice cream shop now and then. I just might have to "cheat this diet" next year once it warms up again.
And what is your writing Kryptonite?
Family. Granddaughters. And the chance to get out of the house.
Thank you so much for joining us today! This 'Buckeye' girl will overlook the fact you're from Michigan!! LOL Readers, Jill's latest boOk THE PRINCE AND THE PRODIGAL  will be releasing next week, February 1st. 
How can readers connect with you?
I'm on most social media, and my website has all of those links: www.jilleileensmith.com. Sign up for my newsletter and my blog for the latest information.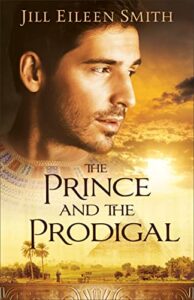 Bestselling author Jill Eileen Smith is well revered for her imaginative retellings of biblical stories. Her in-depth research and creative flair have offered a fresh approach to some of the most popular stories found in Scripture. In The Prince and the Prodigal, Smith weaves together the lives of two brothers, Joseph and Judah, who overcome jealousy and betrayal in order to obtain reconciliation that only God could bring about.
Seventeen-year-old Joseph is the favored son of the patriarch Jacob. His older brothers are deeply resentful of Joseph's status in the family and look for opportunities to get rid of him. When they encounter some slave traders, they take advantage of this opportunity and sell Joseph. Although it appears that their troubles are behind them, they are really just beginning—not only for Joseph but also for his brother Judah.
Joseph's early life in Egypt is fraught with accusations and imprisonment. But a twist of fate moves Joseph through the ranks from slave to trusted servant and ultimately to second-in-command behind Pharaoh. Meanwhile, Judah is running from his past and is haunted by the betrayal that changed all of their lives and the grief that has been brought upon their father.
When a famine brings the brothers together, they are faced with a stunning role reversal. Now Joseph is the one in charge and Judah and his brothers must beg for mercy. Hatred, pride, and favoritism have cost this family greatly. Will forgiveness or vengeance win the day?