The Big Power of Tiny Connections
How Small Interactions Spark Awesome Outcomes
The stunning debut book from Executive Coach and Corporate Trainer, Jen Nash
This book is a Must-Read for anyone who wants a Bigger Life
Using amazing true-life stories and scientific research on how we listen, talk, and crave connection, this book demonstrates that making time to connect is the most productive thing we can do to thrive at home or at work. Jen Nash underscores how powerfully connection supports your happiness, health, and well-being, while also sharing practical ways you can find and make connections on a daily basis—almost anywhere.
In this zippy read, Nash explains how the opportunity to connect is everywhere and how we can get more than we ever dreamed of out of life if we make the effort to lean in and say hello.
Whether you want to go to more parties, get a better job, make more money, or get laid more—reading this book can give you practical strategies for doing it all. A happier, more successful, and more fulfilling life is within your reach and The Big Power of Tiny Connections will show you the way.
Amazon.com: The Big Power of Tiny Connections: How Small Interactions Spark Awesome Outcomes: Nash, Jen: 9781777959609: Amazon.com: Books
This book explains how even the smallest connections have the power to change your life forever. It's not only a must-read — it's a fun read."—Allison Graham, Keynote Speaker & Author of Take Back Your Weekends
"I've seen Jen Nash in action and she is a master at building relationships for herself and others. In this book, she's sharing her golden playbook and making it crystal clear why our breadth of connections is linked to our personal success."—Bill Carmody, Head of Coaching for Positive Intelligence
ABOUT THE AUTHOR: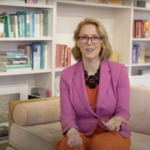 As a Connector in Chief, she helps people and companies add more meaning to their lives through connection. She is a master story-telling facilitator, a connection-focused keynote speaker, a sought-after executive coach, and the author of the book: The Big Power of Tiny Connections— How Small Interactions Spark Awesome Outcomes. With two decades of dedicated learning and professional experience working as a senior consultant for Fortune 100 Pharma, Health, Tech, and Finance giants—Jen integrates human behavioral theory with real-world practicalities. Jen understands that you can be critically successful and yet still wonder if there isn't meant to be more for you? To that end Jen has coached and trained hundreds of individuals on stepping into their potential, mastering connective speaking, and being the best leaders, they can be. Jen has completed training as a Coach For Life and is a member of the ICF. She is regularly interviewed on a wide range of podcasts talking about coaching and her book The Big Power of Tiny Connections. Born in Canada and raised around the world in such countries as Hong Kong, Tokyo, and Australia, Jennifer confuses people by speaking French with a French accent and trying her hands at over 40 other languages. She studied Communication Design at Parsons & The New School for Social Research in New York City. When not traveling the globe learning new ways to say 'thank you' and finding bright souls with whom to foster lifelong friendships; Jen Nash can be seen biking around New York City, Los Angeles or striding around el Centro in San Miguel Allende, Mexico.   
More information about Jen can be found at: About — Jen Nash