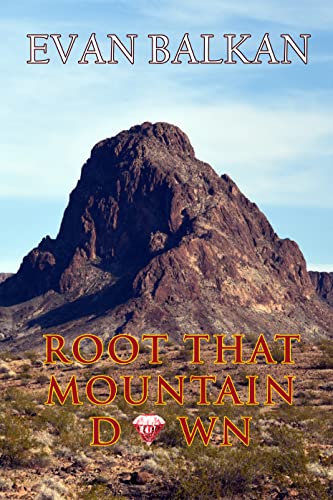 Root That Mountain Down By Evan L. Balkan
Felix Laszlo is on a somber mission: Retrieving the body of his murdered father, a doctor who had volunteered to treat the civilian casualties in war-torn Sierra Leone, and bringing him home to be buried in the United States.
Along the way Felix will discover how little he knew about his father, Africa and himself. Once in Africa, Felix will see first-hand the greed and corruption that is commonplace in the "blood diamond" trade. But he will also find beauty, heartbreak, joy as well as the path to his future.
Link: EVAN BALKAN | Tuscany Bay Books
ABOUT THE AUTHOR:
Evan Balkan teaches creative writing at the Community College of Baltimore County.   His fiction and nonfiction, mostly in the areas of travel and outdoor recreation, have been published throughout the United States as well as in Canada, England, and Australia.
A graduate of Towson, George Mason, and Johns Hopkins Universities, he is also the author of 60 Hikes within 60 Miles: Baltimore; Vanished! Explorers Forever Lost; and Shipwrecked! Deadly Adventures and Disasters at Sea (Menasha Ridge Press), as well as Walking Baltimore (Wilderness Press) and Lope de Aguirre: Revolutionary of the Americas (University of New Mexico Press). Evan's newest book, Root That Mountain Down was the recipient of the Individual Artist Award for Fiction from the Maryland State Arts Council.   
Evan lives in Towson, Maryland.