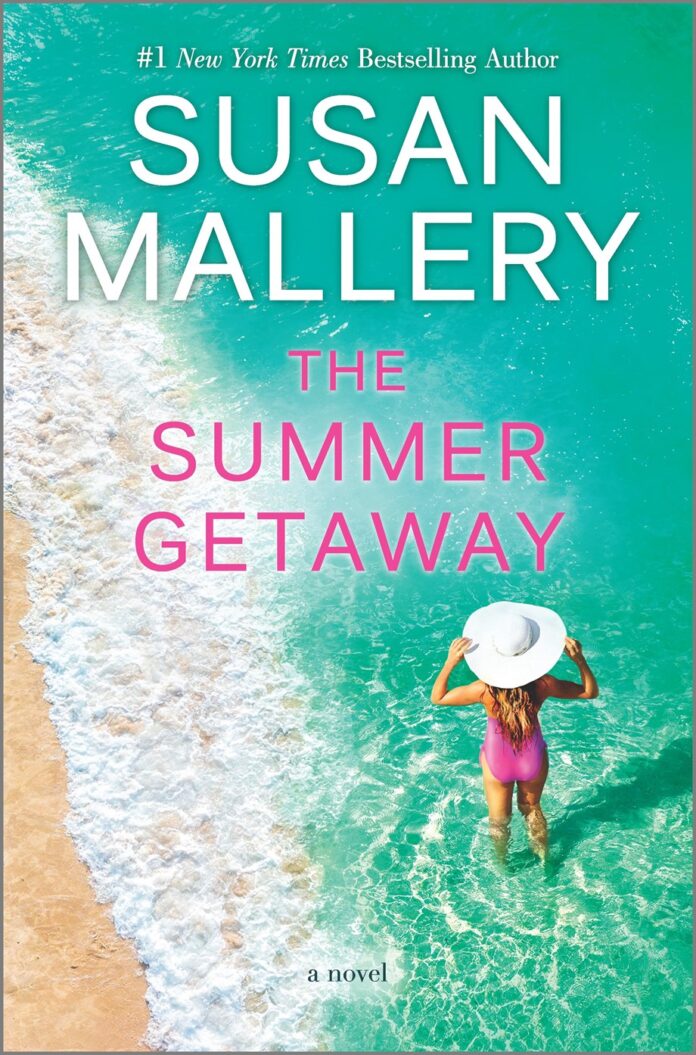 THE SUMMER GETAWAY BY SUSAN MALLERY
Already a worldwide success in mass market and trade paperback formats, Susan Mallery's newest hardcover is an emotional, witty, and heartfelt story about a woman who takes a trip to California to figure out her life and get a break from her family…only to be reminded that life–and your children–follow you wherever you go. With a powerful mother/daughter relationship at its core, fans of Elin Hilderbrand, Susan Wiggs, Mary Alice Monroe, and Nancy Thayer will love this book.
Robyn Caldwell's family is driving her crazy. There's Harlow, her daughter, who's engaged to a man she's only known a short time and is rapidly turning into bridezilla. And her son, Austin, who would rather work with his dad's family charter boating business than go to college. Her friend, Mindy, who's playing with fire by contemplating an affair with her tennis instructor. And let's not forget her ex-husband whose bad behavior has just crossed the line yet again.
Robin needs some time to catch her breath and figure out what her next step should be. So when her beloved aunt Lillian asks her to come to Santa Barbara for an overdue visit, Robyn jumps at the chance. Her aunt Lillian is working on settling her affairs and a distant relative is staying with her that stands to inherit the house. Trouble is the last thing Robyn needs, but she refuses to let her aunt be taken advantage of.
While staying in her aunt's beautiful, quirky mansion and spending time in the Santa Barbara sunshine with the woman who's like a mother to her, Robyn will see herself—and the people she loves most—with a bit more clarity. And it will push her to take chances she hadn't dreamed of before.
But life has a funny way of following you wherever you go. What began as an escape soon becomes an unforgettable adventure…and Robyn is ready to dive in, feet first.