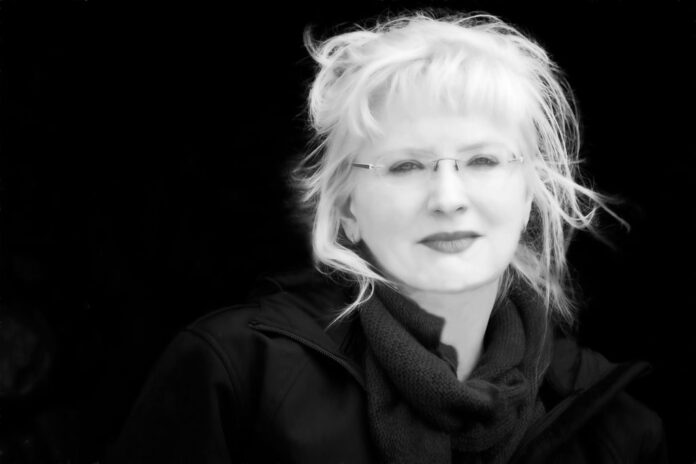 Thrills and Literal Chills with Girl In Ice Author Erica Ferencik on Book Lights
Erica Ferencik considers her MA in Creative Writing from Boston University just the beginning of her literary education. Her thirty-five years of writing—novels, short stories, essays, ghostwriting, ten years of standup and sketch comedy, as well as dozens of screenplays, and a brief filmmaking stint—was her boots-on-the-ground training. Her work has appeared in Salon and the Boston Globe, as well as on National Public Radio.
She says, "I was raised in the wilds of upstate New York during the era when—rightly or wrongly —you could take off after school to explore and no one worried, as long as you were home by dark. Now, I live in MetroWest Boston with my very tolerant husband and frankly enormous Maine Coon cat. I am in love with my family and friends, the startling beauty of the natural world, and the wonders that lay half hidden in everyday life.
Find out more on her website EricaFerencik.com and follow her on Twitter @EricaFerencik
And for more about our host Lisa Kessler visit http://Lisa-Kessler.com
Here's a look at Erica's latest release GIRL IN ICE: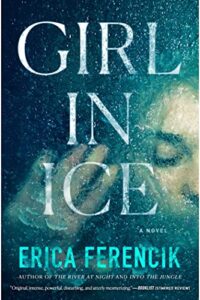 Valerie "Val" Chesterfield is a linguist trained in the most esoteric of disciplines: dead Nordic languages. Despite her successful career, she leads a sheltered life and languishes in the shadow of her twin brother, Andy, an accomplished climate scientist stationed on a remote island off Greenland's barren coast. But Andy is gone: a victim of suicide, having willfully ventured unprotected into 50 degree below zero weather. Val is inconsolable—and disbelieving. She suspects foul play.
When Wyatt, Andy's fellow researcher in the Arctic, discovers a scientific impossibility­—a young girl frozen in the ice who thaws out alive, speaking a language no one understands—Val is his first call. Will she travel to the frozen North to meet this girl, and try to comprehend what she is so passionately trying to communicate? Under the auspices of helping Wyatt interpret the girl's speech, Val musters every ounce of her courage and journeys to the Artic to solve the mystery of her brother's death.
The moment she steps off the plane, her fear threatens to overwhelm her. The landscape is fierce, and Wyatt, brilliant but difficult, is an enigma. But the girl is special, and Val's connection with her is profound. Only something is terribly wrong; the child is sick, maybe dying, and the key to saving her lies in discovering the truth about Wyatt's research. Can his data be trusted? And does it have anything to do with how and why Val's brother died? With time running out, Val embarks on an incredible frozen odyssey—led by the unlikeliest of guides—to rescue the new family she has found in the most unexpected of places.