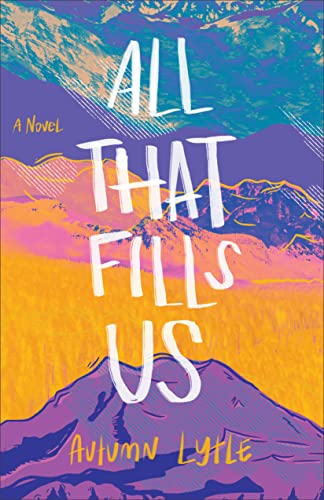 ALL THAT FILLS US BY AUTUMN LYTLE
Autumn Lytle Explores the Difficult Path to Healing in this Poignant Debut Novel
"Brimming with beauty and perfectly paced. . . .Autumn Lytle's moving debut is one of those books that will linger in the hearts and minds of those who read it."
Erin Bartels, award-winning author of All That We Carried
Mich.—With a background in publishing, Autumn Lytle combines dry humor with an undeniable talent for capturing difficult emotions in this courageous addition to the literary genre. In All That Fills Us, Lytle lends the authenticity of her own struggles with anorexia to the unflinchingly honest yet compassionate account of Mel Ellis in this moving debut novel.
Mel Ellis knows her eating disorder is ruining her life. But going to rehab to have someone else fix her mess is not part of her plan.
Instead, broke, broken, and empty in more ways than one, Mel takes her healing into her own hands in one last-ditch effort to make hers a story worth telling. Although mentally and physically unprepared for the difficulties that lay ahead, Mel sets off on a pilgrimage from the Midwest to Mount Rainier National Park—a place she always swore she would venture to when God felt far away.
While battling the forces of nature, along with her own inner demons, Mel forges her path to recovery over miles of America's lesser-known trails. Although the land she travels can be unforgiving and threatens her success at every turn, she must overcome her own dark thoughts in order to find fulfillment and healing in the life and body she's been given.
Topics of Discussion:
• The reality of living with an eating disorder
• Navigating healing from an eating disorder
• The similarities between thru-hiking and recovering from an eating disorder
• Finding God in the natural world
• Letting go of who you're trying to be and embracing who God created you to be
ABOUT THE AUTHOR: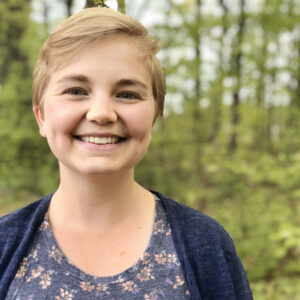 Autumn Lytle identifies with a strange group of humans who enjoy running long distances and writing even longer books. Along with being a forever-recovering anorexic and exercise addict, she is a weirdly good checkers player and finder of four-leaf clovers. She spends her days thinking up stories and trying to figure out this whole parenting thing with her son. She can often be found out exploring her hometown of Seattle, Washington, with her family in tow. Learn more at https://autumnlytle.com/.