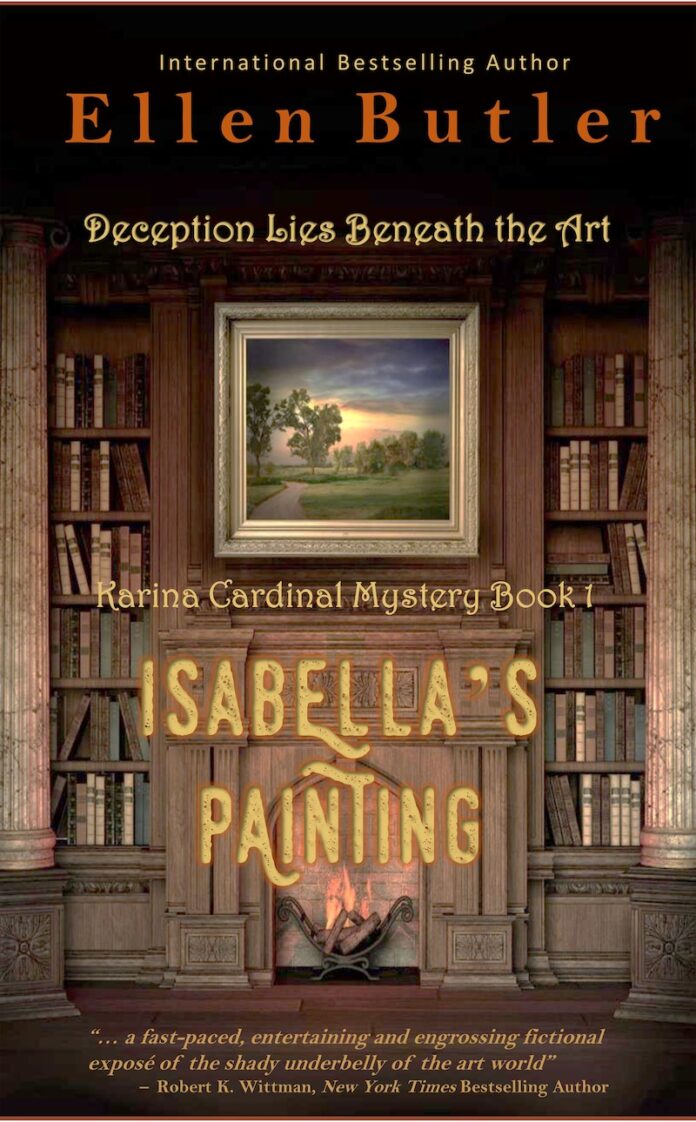 A Look 'Behind' ISABELLA'S PAINTING By Ellen Butler

Fictionally Factual – featuring authors who are letting you in on all the 'facts' that go into their fiction works
On March 18, 1990, in the wee hours of the morning, two men dressed as police officers obtained entry into the Isabella Stewart Gardner Museum of Boston. Holding the guards at gunpoint, the thieves marched them to the basement and proceeded to blindfold and handcuff them. Then the pair returned to the upper floors and, for the next eighty-one minutes, stole eleven paintings/etchings and two artifacts valued at $500 million. None of the stolen masterpieces were insured. The Gardner Museum robbery is considered one of the highest valued thefts of private property in history.
In the years following the heist, FBI, investigative reporters, professional art recovery specialists, and amateur detectives have spent hundreds of man hours trying to locate the paintings. As of the book's publication, all the artworks remain at large. The Gardner Museum has offered a $10 million reward for information leading to the recovery of the masterpieces.
According to The Boston Globe, "authorities said they believed some of the artwork changed hands through organized crime circles, and moved from Boston to Connecticut and Philadelphia, where the trail went cold." It is based on this article I created Monaldo, my Philadelphia mobster. Undoubtedly, the treasures are long gone from Philadelphia, shipped overseas, buried in nondescript warehouses, or possibly in the hands of unscrupulous private collectors—maybe hidden behind their fireplace wall.
Where is the art now? Well, that answer all depends upon which theory you subscribe to. There is a surfeit of theories on who perpetrated the theft, including connections to Mafia gangster James "Whitey" Bulger. The FBI has chased down numerous leads and though they believe they've identified the original thieves, there still seem to be more questions than answers about where the paintings disappeared. In March 2017, The Globe wrote an article titled, "Six Theories Behind the Stolen Gardner Museum Paintings." My research uncovered at least half a dozen more beyond the six in the article. However, among the varied theories, one overarching theme seems to remain at the forefront: Mafia connections. Whether domestic or international, organized crime plays a role throughout almost every storyline, including claims that the paintings were originally stolen to exchange them for Mafia capo, Vincent Ferrara, from prison. In my discussions with Robert Wittman, a former FBI agent who worked undercover on the case and co-authored the book Priceless, he believes the paintings are still out there, waiting to be recovered.
I had such fun incorporating The Concert into Karina's story and am hopeful, one day, the Vermeer finds its way home where I can visit it in person. To view the stolen art, visit the Isabella Stewart Gardner Museum website at www.gardnermuseum.org.
Isabella's Painting
Peeling back layers of lies could save a masterpiece…or reveal a killer.
After a long week lobbying on Capitol Hill, all Karina Cardinal wants to do is chill with Netflix and her boyfriend, Patrick Dunne. Instead, she's slipping her aching feet into red stilettos for his parents' annual holiday bash. When she accidentally interrupts Patrick's father in his study, her embarrassment is tempered by suspicion that Martin Dunne and his dapper, secretive guest are hiding something. Maybe the painting she barely glimpses right before it disappears behind a secret panel.
An internet search raises her curiosity to full-blown alarm. If she's right, Martin is in possession of a stolen masterpiece. Infamous because everyone close to it has turned up dead. As in Mafia-style-execution dead. As she's chewing over which instinct to follow—back off while she still can, or dig deeper for the truth—she crosses paths with FBI agent Mike Finnegan. An old friend and not-quite flame from her college days. When she looks into his warm, mocha eyes, she's tempted to tell him everything.
 Trouble is, she's already being watched. And the next move she makes could destroy innocent lives…including her own.
Amazon, http://amzn.to/2ICklXC
BN, https://www.barnesandnoble.com/w/isabellas-painting-ellen-butler/1128179688
iBooks, https://itunes.apple.com/us/book/id1358811828
Kobo, https://www.kobo.com/us/en/ebook/isabella-s-painting
Audio: https://www.audiobooks.com/audiobook/9781541438897
Audible: https://www.amazon.com/Isabellas-Painting-Karina-Cardinal-Mystery/dp/B0845NT1PD/
ABOUT THE AUTHOR: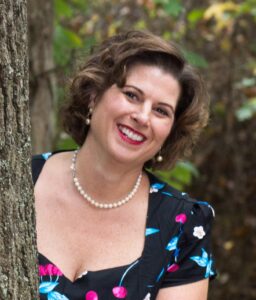 Ellen Butler is the international bestselling author of the Karina Cardinal mystery series. Her experiences working on Capitol Hill and at a medical association in Washington, D.C. inspired the mystery-action series. She is also the author of the award-winning historical suspense novel, The Brass Compass. The Brass Compass has won multiple awards for historical fiction including: 2022 Speak Up Talk Radio Firebird Book Award, 2018 IndieReader Discovery Award, 2019 Readers' Favorite Silver Medal Winner. Butler started her writing career in the romance genre and won the The Romance Reviews Readers' Choice Award in 2015 with her novel Planning for Love. Her 12th book Operation Blackbird, a Cold War spy novel, will be published in fall 2022.
You can find Ellen at:
Website ~ www.EllenButler.net
Facebook ~ www.facebook.com/EllenButlerBooks
Twitter ~ @EButlerBooks
Instagram~@ebutlerbooks
Goodreads ~ www.goodreads.com/EllenButlerBooks