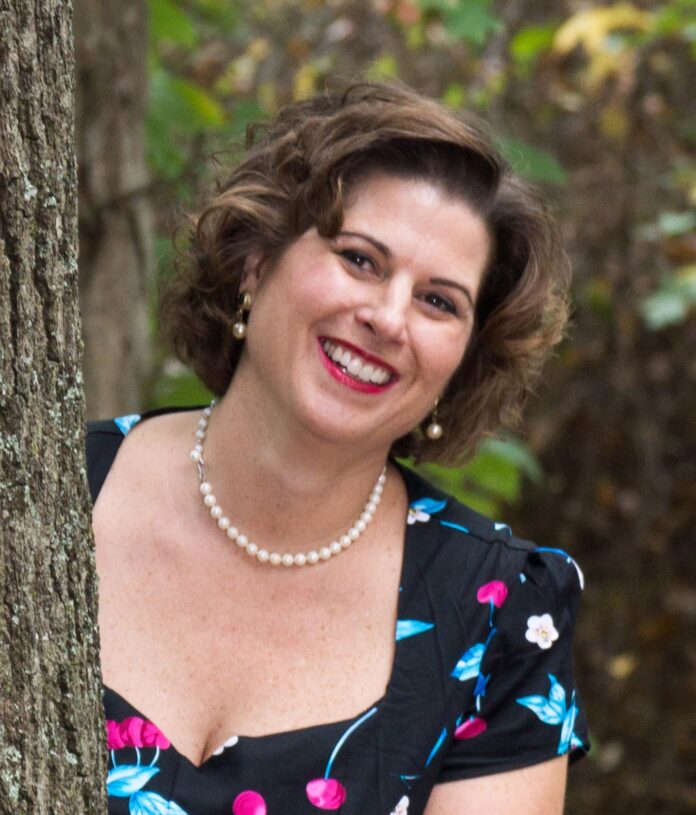 Diamonds & Deception & Diamonds By Ellen Butler
Fictionally Factual – featuring authors who are letting you in on all the 'facts' that go into their fiction works
One of the most asked questions I receive from readers and interviewers is: where do you get your inspiration? For each Karina Cardinal novel, inspiration came from different avenues. In Isabella's Painting, catching the last fifteen minutes of a documentary about the 1990 Gardner Museum heist provided the seed which grew into an international bestseller. In Fatal Legislation, a recall ad for pacemakers provided the kernel of creativity. For Diamonds & Deception, it was the underbelly of the human trafficking storyline that came to me initially, not the diamond theft. During a Back-to-School event at my son's high school, I learned from the health teacher that the students would be discussing human trafficking in their ninth-grade year. One of the issues they would discuss—safety at a local mall where human trafficking, unbeknownst to me, apparently runs rampant.
Days later, I ran across an article about the Just Ask Prevention Project, an initiative in Northern Virginia. The mission of the project is to educate and mobilize communities to end human trafficking. What I read, when I visited their website, surprised me. Like many folks, I've seen the Taken movies with Liam Neeson, where a young girl is abducted in a foreign country and auctioned off to the highest bidder. The reality can be very different. Not all girls are abducted and trafficked outside of their hometown. Girls who have been manipulated, groomed, then held hostage through money, drugs, and threats of bodily harm are used and abused right where they live. Some go to school and are trafficked in the afternoons and evenings, cooperating out of fear for their lives or their family's lives. According to the FBI's website, "human trafficking is the third largest criminal activity in the world." The International Labor Organization estimates that there are 4.8 million people trafficked into forced sexual exploitation globally, and 99% of victims in the commercial sex industry are women and girls. A moving testimonial on the Just Ask website reveals how a young girl was trafficked for three years starting at the age of fourteen. She lived at home and was seeing a counselor. She says, "If someone had cared enough to JUST ASK what was going on, maybe I would have never been a victim."
Diamonds & Deception has been the most difficult Karina Cardinal mystery for me to write because of the solemn and weighty topic of human trafficking. To learn more about human trafficking, how you can identify and prevent it, I encourage you to visit any of the sites listed below.
Just Ask Prevention Project: justaskprevention.org
Saved in America: savedinamerica.org
National Association for Missing and Exploited Children: helprescuechildren.org
Human Smuggling and Trafficking Center: www.ice.gov/human-smuggling-trafficking-center
FBI Human Trafficking and Involuntary Servitude: www.fbi.gov/investigate/civil-rights/human-trafficking
HERE'S A LOOK AT DIAMONDS & DECEPTION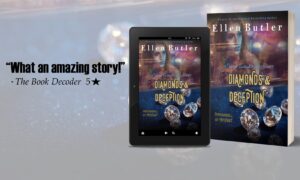 The rainbows-and-unicorns period of her friends-to-lovers relationship with Mike Finnegan officially over, Karina Cardinal is taking a tactical retreat. No way is she calling him for rescue from one of her infamous "scrapes." Too bad trouble, if not her middle name, is a close relative.
Sadira Manon, friend and colleague of Karina's sister Jillian, has been dropping way too much cash on designer labels for a middle school teacher. Even one who moonlights as a jewelry store clerk. But when she's accused of theft, the loose diamond falling out of her purse is enough for the police to sing the song of their people—"Miranda Rights."
Karina, Jilly, and Silverthorne Security join forces to investigate who's setting Sadira up to take a fall, and why. They dig up a shady tangle of Russian mob ties and gambling debts. By the time Karina realizes they've dug too deep—and maybe a little too far outside the law—Jillian's in trouble, and the only way out of this particular pot of hot water is to make that phone call…and hope Mike doesn't let it go to voice mail.
International bestselling and award-winning author Ellen Butler presents book three in the Karina Cardinal mystery series! Fans of Melinda Leigh and J.D. Robb, who love the humor of Janet Evanovich's Stephanie Plum will adore this gripping mystery adventure.