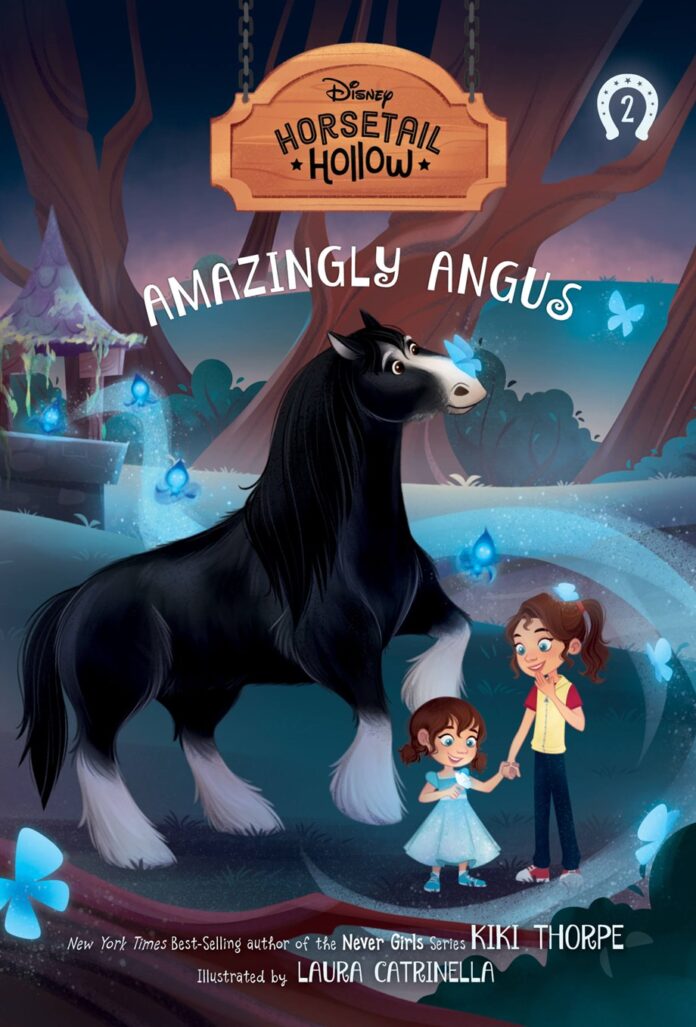 Horsetail Hollow Amazingly Angus
(Juvenile-Releasing July 12, 2022)
The horses of Disney gallop out of their fairy tales—and into our world—in this second adventure in a magical new chapter book series from Kiki Thorpe, the New York Times best–selling author of the Never Girls!

Maddie and her sister, Evie, live on a farm with a magical wishing well. Maddie loves horses. Evie knows everything there is to know about fairy tales. When a mixed-up wish brought a fairy-tale horse named Maximus into their lives, they had to find a way to get him home. Happily-ever-after depended on it!
But just when they think their adventure is over, a beautiful Shire horse named Angus appears . . . and changes their fate.

"An inviting choice for transitional readers who love horses and Disney princess movies." –Booklist (on Horsetail Hollow #1: Magically Maximus)