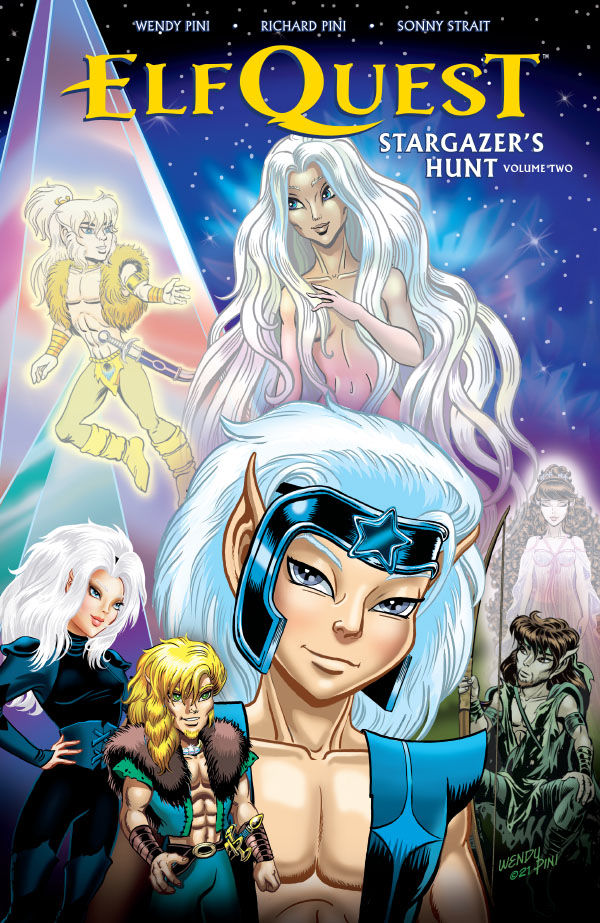 Join ElfQuest Creators Richard Pini and Wendy Pini on July 7, 2022 for a Live Virtual Panel
The latest tale in the ongoing epic saga of ElfQuest has arrived! In celebration of the release of ElfQuest: Stargazer's Hunt Volume 2, newly available at comic shops and bookstores, Dark Horse Comics is pleased to welcome creators Wendy and Richard Pini to a live streamed discussion about the comics, led by David Mizejewski, host of The ElfQuest Show podcast. The livestream will take place on Thursday, July 7, 2022 at 1 pm Pacific/4 pm Eastern. Viewers can tune in live on Dark Horse Comics Twitch and YouTube channels, and are encouraged to ask questions in the chat for live Q&A during the stream.
If you can't catch the stream live, the recording will be available afterwards to watch on demand.
About ElfQuest: Stargazer's Hunt
The ElfQuest saga is a tale over four decades in the telling. Although the hero's journey of the elfin chief, Cutter, came to an epic finale in The Final Quest, the fantasy world created by Wendy and Richard Pini is rich with stories and characters, ready to be explored and discovered.
The newest series, ElfQuest: Stargazer's Hunt, concludes in Volume 2, now available at comic shops and bookstores. Following the events of The Final Quest, Stargazer's Hunt is a two-volume series exploring the continuing story of Skywise.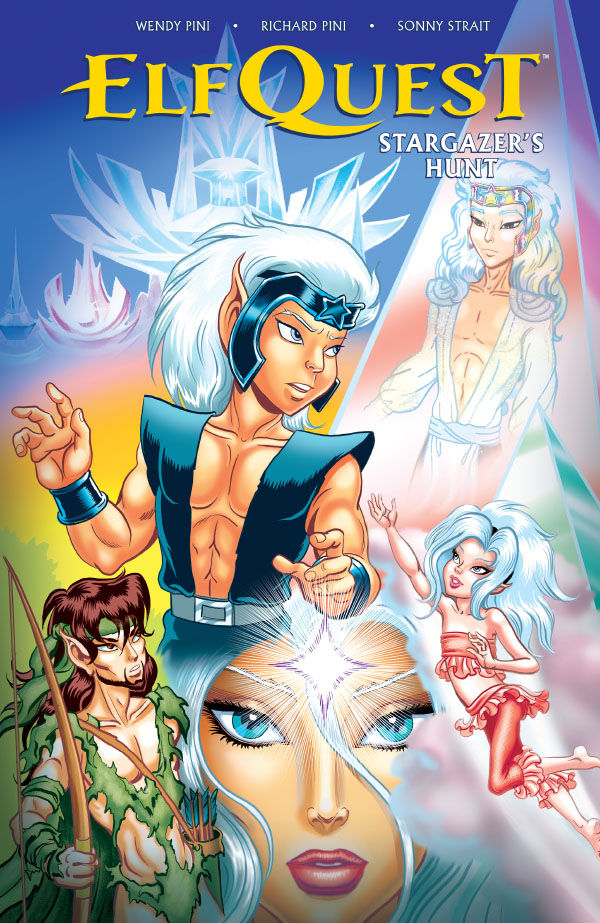 Skywise, astronomer and sky-reader to the Wolfrider tribe of elves, has gone missing from the Starhome. Literally lost in space, he desperately seeks the reason for the haunting gaps in his memories. Meanwhile Jink, the elf-daughter he left behind, returns to the World of Two Moons, ancestral home of the Wolfriders, in the hope of finding a way to heal Skywise's soul.
Stargazer's Hunt includes story by ElfQuest co-creators Wendy and Richard Pini, with script and layouts by Wendy Pini. Veteran ElfQuest alumnus Sonny Strait continues at warp speed as Wendy's art collaborator and colorist for the new series, with the talented Nate Piekos handling letters.
ElfQuest: Stargazer's Hunt Volumes 1 and 2 are both now available wherever comics and books are sold.
Explore more of the World of Two Moons, and catch up on the tale of Cutter and the Wolfriders, with The Complete ElfQuest collections. Details >>
Learn more about all things ElfQuest and stay updated with the latest news on the ElfQuest website.