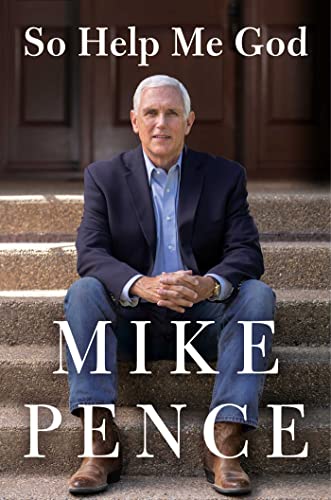 Simon & Schuster announced today that it is publishing SO HELP ME GOD by former Vice President Mike Pence on November 15, 2022. The book recounts his journey from his youth in Columbus, IN, to the vice presidency. It is the inside story of the Trump Administration by its second-highest ranking official and of a profound faith that has guided Pence throughout his life. The most robust defense of the Trump record of anyone who served in the administration, SO HELP ME GOD also chronicles President Trump's severing of their relationship on January 6, 2021 when Pence kept his oath to the Constitution.
The book will be available in hardcover, ebook, and audiobook with Pence narrating.
Mike Pence served as the 48th Vice President of the United States (2017 to 2021), 50th Governor of Indiana (2013-2017), and as a member of the U.S. House of Representatives (2001-2013).