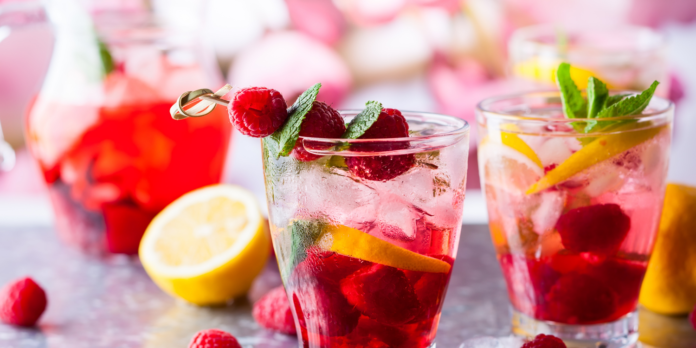 What's summer without booze and books? It's the perfect time to sprawl out at the pool with a good cocktail in hand and a new book in the other. That's why we've put together the perfect book recommendation list for all of our 21+ readers! Find your favorite cocktail below and check out a new read!
Like a trendy margarita, the latest thriller from Lisa Jackson is a spicy one. Edgy, electric, and exciting, this book will have all your senses tingling and your heart racing as you follow a woman's desperate struggle to escape her family's killer.
Fans of the classic Manhattan will enjoy tasting the dark side of Gilded Age New York City alongside a smooth and cunning con woman. But to uncover a bitter conspiracy, she's in danger of revealing her true identity…
Similar to the iconic cosmopolitan, Shanora Williams' newest thriller starts off sweet, but quickly turns sour when a passionate marriage takes a deadly turn. Sexy, scandalous, and striking, this twist-filled psychodrama, like a cosmo, is definitely worth the hype.
Whiskey sours are both bold and intense, just like any high-octane thriller from John Gilstrap. Jump straight into Johnathan Grave's latest mission in the cutting winds of the Montana mountains, as a group of assassins track his trail…
If you love the light and delicious taste of White Russians, we know you'll enjoy a new dairy-licious cozy mystery from Amy Lillard. Journey to small-town Kansas and help Sissy churn out a milk deliveryman's killer!
We see why the delicious bloody mary is a cult classic among brunch goers. Fans of the tantalizingly spicy and complex drink will enjoy unraveling the dark, deadly secrets of the picturesque families that live in the Villages…
Like a tasty mimosa, the wedding of George and Frances is best enjoyed with bubbly champagne. This light and fun mystery will transport you back to Victorian England to solve another murder case. But this time, Frances' brother is being framed for the crime!
Reprinted with permission from Kensington Books