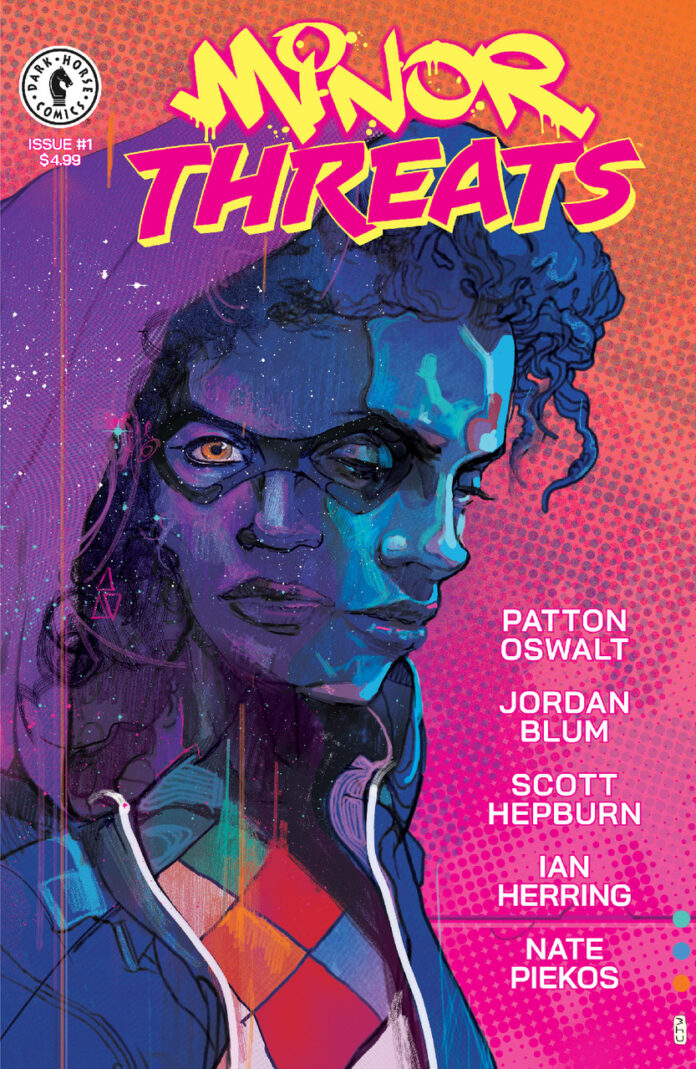 From Patton Oswalt and Jordan Blum, the showrunners behind the hit Hulu series Marvel's M.O.D.O.K., comes their first creator-owned series Minor Threats. Featuring superstar artist Scott Hepburn (M.O.D.O.K.: Head Games), with colors by Ian Herring, and letters by Nate Piekos, Minor Threats is a genre-bending crime drama about superheroes and villains and the last gasp of the colorful innocent days of the silver and bronze era of comics before they are dragged into the grit-soaked modern times.
Times are tough for costumed crooks… and they're about to get much worse. The psychotic Stickman has done the unthinkable and murdered Kid Dusk, sidekick to Twilight City's premier crime-fighter, The Insomniac. The Insomniac's teammates, The Continuum, are tearing Twilight apart, turning it into a terrifying police state–desperate to capture the Stickman and stop the Insomniac from "crossing that final line" in which he may never come back from. Caught in the middle are the small-time c-list villains, finding it impossible to pull jobs or even walk down the street without being harassed by these heroes. With a bounty on the Stickman's head, former villain Playtime decides to put together a ragtag team of equally disgruntled supervillains to take down the Stickman and kill him themselves. Leading her on a dark journey into the criminal underbelly she's tried so hard to escape.
Talk with your local comics retailer for more information about the Minor Threats #1 FOC variant cover, drawn by Christian Ward on sale August 24th!