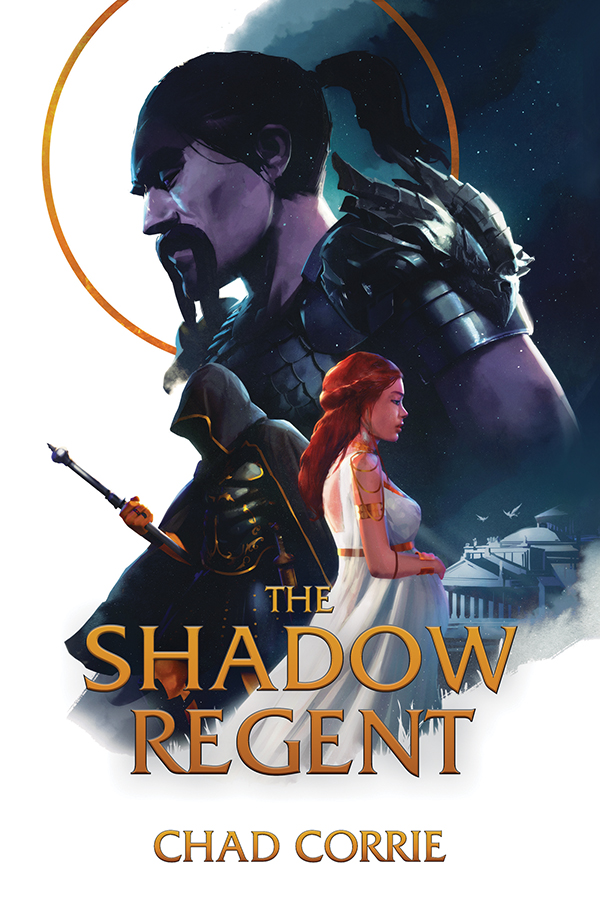 Exciting New Stories from the Author of 'The Wizard King' Trilogy
Dark Horse Books is proud to team up once again with writer Chad Corrie to bring you two all-new fantastical tales. The first is an adventurous tale of fur-raising proportions titled Sons of Ashgard, a graphic novel featuring art by Matt Wendt, colors by Hi-Fi, and letters by Taylor Esposito. The second is a prose novel called The Shadow Regent, which brings us back into Corrie's epic fantasy world, Tralodren.
Sons of Ashgard
Erick Redfur seeks a new life. Exiled from his homeland, he craves a fresh start, but he has yet to find it. Hopeful of a better fate in Elmgard, he soon finds himself embroiled in a series of troubling events that quickly escalate into a near kingdom-wide war.
Even as he attempts a solution through fast thinking and the aid of some new companions, he risks jeopardizing his chance for a more peaceful future. But in so doing, he'll find his redemption–along with new hope for the days ahead.
Full of action, adventure, comedy, and heart, the Sons of Ashgard saga follows a group of adventurous squirrels across a Norse-flavored landscape. Each story stands alone but also ties into a larger narrative woven between tales.
The Shadow Regent 
Continuing in the aftermath of events of The Wizard King Trilogy, this standalone story delves deeper into the Tralodroen cosmos and the gods who call it home, revealing the formation of a new era for both god and mortal alike.
A god has fallen. A throne sits empty. And ambitious schemers plot in the shadows.
The battle has ended, but the pantheon has survived at a terrible cost. Bereft of both Gurthghol and Vkar's throne, they're now weaker than ever. Yet even as the pantheon seek to regain their footing, three new gods will be added to the family, further disrupting the former order.
And then there are the others—inside the pantheon and out—eager for more power, who will make their moves for greater glory and dominion in this time of divine recovery and realignment.
The cosmos will never be the same. To the victor go the spoils. To the pantheon comes a new order. And for Tralodren, a new age shall arise.
Welcome to Tralodren, a world rich in history, faith, and tales of adventure.
The Sons of Ashgard graphic novel will be out in comic shops May 10, 2023 and bookstores May 9, 2023. The Shadow Regent trade paperback will be available in bookstores March 21, 2023 and comic stores March 22, 2023. Both are available for pre-order on Amazon, Barnes & Noble, and at your local comic shop and bookstore. Sons of Ashgard will retail for $19.99 and The Shadow Regent will retail for $16.99.