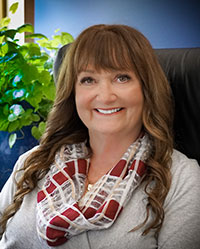 Book Lights with #1 NYT bestseller Christine Feehan & Author Brian Feehan
Christine Feehan is a #1 New York Times bestselling author, with 83 published works in seven different series: Dark Series, GhostWalker Series, Leopard Series, Drake Sisters Series, Sea Haven Series, Shadow Series, and Torpedo Ink Series. All seven of her series have hit the #1 spot on the New York Times bestseller list. Judgment Road, the first book in her newest series, Torpedo Ink, debuted at #1 on the New York Times bestseller list. You can learn more on her website here: https://christinefeehan.com/
Brian Feehan lives in his mind, creating vibrant characters who tend to talk very loudly and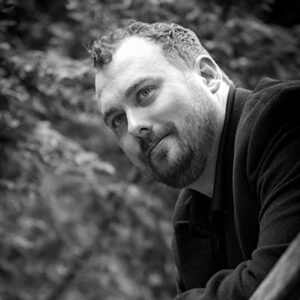 far too often. When real life comes knocking, it is likely to be the love of his life, Michelle, or their son Dylan. Together, they live on the northern coast of California, which is quite different from any other part of California. Brian is fascinated by both the written word and learning new subjects. He is always up for a laugh, a game, or a drink with friends and family. He is also the son of #1 New York Times bestselling author Christine Feehan, who started his training to become an author before he was old enough to walk. You can learn more at his website here: https://brianfeehanauthor.com/
And for more about our host Lisa Kessler visit http://Lisa-Kessler.com
Book Lights – shining a light on good books!
RED ON THE RIVER – CHRISTIN FEEHAN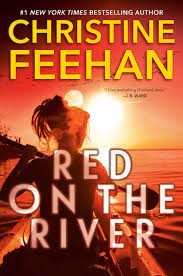 Vienna Mortenson isn't your typical gambler. She prefers to stay under the radar, using her poker winnings to support her family and her community, including the local search and rescue team, which she heads up. Out in the backcountry there's no time for hesitation when lives are on the line. Vienna prides herself on being tough and decisive. She's not the sort to make a fool of herself over a guy, especially one who left her high and dry without a backward glance.
Zale Vizzini's job constantly puts him in harm's way. Working undercover and disappearing for months at a time isn't exactly a recipe for a stable relationship. Despite the challenges and the risks, Zale wants something real with Vienna. He just needed time to figure out how to be in her life without putting her in danger. Now, he's determined to win her back, and he's ready to lay all his cards on the table.
As their friends' wedding approaches, Zale takes advantage of the festivities to make a play for Vienna's heart. But there are more deadly forces waiting to strike in the rugged terrain of Nevada and the western Sierras. Soon both of their lives are threatened, and the odds are stacked against them….
HARMONY OF FIRE – BRIAN FEEHAN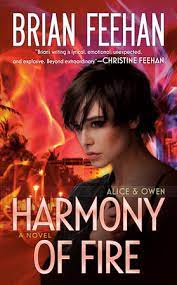 The We—beings who existed long before humans ever did, filled with powerful magic—walk among us. Owen and Alice are both etherealists—rare humans born with magic who are targets for those We that wish to take it from them. At nine years old and against her will, Alice's soul was tied to one such powerful and evil We. She escaped and was trained to be a weapon so she might one day break the bond and safely return home. Everything is going to plan…until she meets Owen.
Owen is a musician who is trying to outrun his past while keeping those around him safe in an increasingly dangerous world. Owen keeps them on the move until a band of hunters crosses their path. Owen must go home—a place he swore he'd never return to—and seek protection from the We who could destroy them. And then he meets Alice. Only through finding each other do either Alice or Owen have a chance of survival.