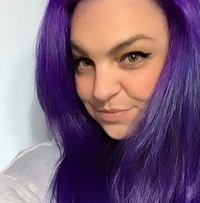 Writing w/best selling author Gina L. Maxwell on Readers Entertainment Radio
Gina L. Maxwell is a New York Times, USA Today, and #1 International bestselling author living in the upper Midwest, despite her scathing hatred of snow and cold weather. As a lifelong romance novel addict, she began writing as another way of enjoying the Happily Ever After stories she's always loved.
Her debut novel in 2012, SEDUCING CINDERELLA, hit the bestseller lists within the first month of its release and continues to be a favorite with readers a full decade later.
When she's not reading, writing, or spending way too much money on planners and office supplies, she enjoys hanging out with her son and daughter who've left the nest, snuggling with her fur babies, and dreaming of her someday-move to someplace tropical.
Her latest book, The Dark King, is available now.
You can find Gina at her website, Twitter, Facebook, Instagram, Pinterest, and Amazon.
Here's a look at Gina's latest release THE DARK KING: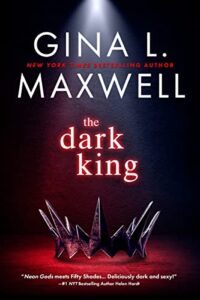 For Bryn Meara, a free trip to the exclusive and ultra-luxe Nightfall hotel and casino in Vegas should've been the perfect way to escape the debris of her crumbling career. But waking up from a martini-and-lust-fueled night to find herself married to Caiden Verran, the reclusive billionaire who owns the hotel and most of the city, isn't the jackpot one would think. It seems her dark and sexy new husband is actual royalty—the fae king of the Night Court—and there's an entire world beneath the veil of Vegas.
Whether light or shadow, the fae are a far cry from fairy tales, and now they've made Bryn a pawn in their dark games for power. And Caiden is the most dangerous of all—an intoxicating cocktail of sin and raw, insatiable hunger. She should run. But every night of passion pulls Bryn deeper into his strange and sinister world, until she's no longer certain she wants to leave…even if she could.