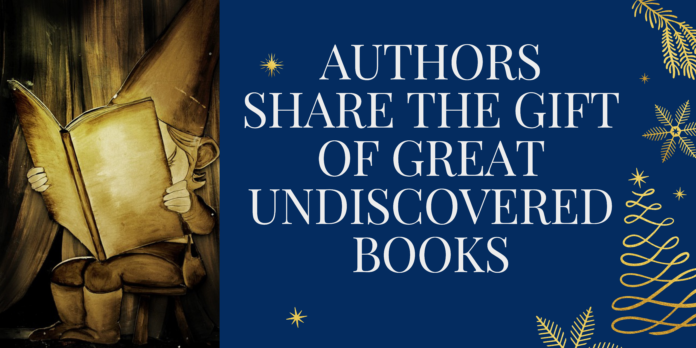 AUTHORS SHARE THE GIFT OF BOOKS
We ask authors to share their favorite book(s) they would gift to readers during this holiday season. 
J.P. McLean recommends:::
LURE: Jess and Hawk by W.L. Hawkin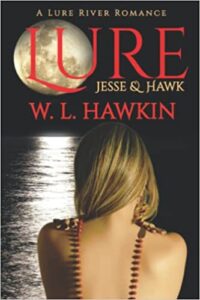 This book is perfect for the person in your life who craves romance and adventure. It won a Crowned Heart Review from InD'tale Magazine who said, "When life and death collide with nature, magic can and does happen in Lure:
Jesse & Hawk. W.L. Hawkin pens this story in a lovely and poetic style.
Readers get a front row seat to experience the pain and loss that quilts it's way through every unforgettable character. Though second chance love is common in romances, the Native American ties with nature and spirit is
beautifully portrayed, with teachings passed down through the ages lifting the story. The sub-plots and minor characters all lend multiple layers of mystique and suspense to an absolutely beautiful tragedy. The twists and turns will keep pages flipping wildly. Lure: Jesse & Hawk definitely
deserves a spot as a reader's favorite. -Viola Robbins, InD'tale Magazine,
April 2022
Last of the Gifted: Epic Fantasy in Medieval Wales
Spirit Sight (Book 1) and Water Sight (Book 2) by Marie Powell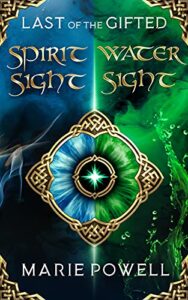 An engaging tale from start to finish with a dash of magic to add to the intrigue. Set in Wales in Medieval times, the novel is steeped in historical detail. This omnibus edition combines Spirit Sight (Book 1) and Water Sight (Book 2), telling the tale of two siblings who pledge their magical gifts to protect their people from the ruthless army of Edward I (Longshanks). It's
available in eBook, paperback, hardcover, and audiobook formats. Powell's writing draws you in and doesn't let you go. I especially enjoyed the magical gifts of siblings Hyw and Catrin. The author's use of Welsh (with pronunciation) adds another layer of interest. If you're looking for well-written epic fantasy with heart and depth, you'll enjoy Last of the Gifted.
"An evocative epic laced with myth and fact… Powerful phrasing, sensory
descriptions, and mythical references abound… The Last of the Gifted is a
classic." – W.L. Hawkin, Ottawa Review of Books
Nearly Departed in Deadwood
(Deadwood Humorous Mystery Book 1) by Ann Charles
Hilarious and Highly Relatable  Nearly Departed in Deadwood is such a fun read. Charles has created an engaging cast of characters, and a mystery that had me guessing until the end. The heroine, Violet Parker, is a harried mom
of twins, down on her luck, but trying hard to establish a new career and make a success of it. Violet is relatable, hilarious, and down to earth. Her kids are an absolute riot-they had me laughing out loud with their antics. Charles' other characters are equally well drawn and memorable. I couldn't
put this one down! If you're looking for something entertaining and enjoy sassy, confident women, you'll love this series.