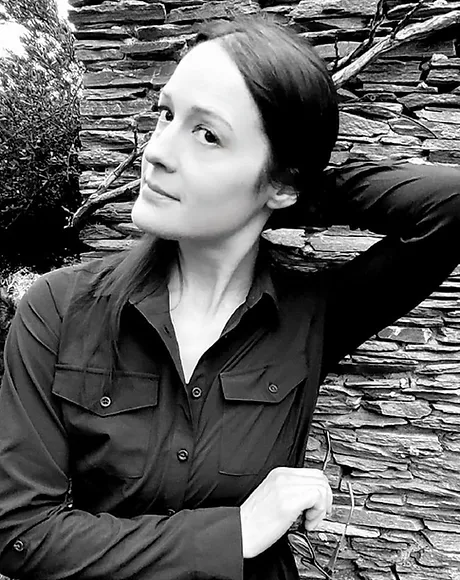 Readers, please enjoy this guest blog post by Lesley A. Morrison, author of The Healing Wisdom of Birds and the new In the Spirit of Home.
Many of us are still quite cozy working from home in our pajamas as the pandemic ebbs and flows, so most of us have become strangely intimate with our home offices since 2020. Those who work from home on a usual basis will also note the delicate nature of the home office and the weight it has to carry as we fulfill our dreams, clock our hours, and trade our time for money more often than we are willing to admit.
If you find yourself still in your pajamas wondering how you can make your office work better for you and help you attract more business, clients, and financial wonders, here are a few tried and tested methods that seem to work for many people just like you.
Move your desk!
If you are guilty of squireling your desk away in the corner, it might be time to give it shuffle. According to many designers, and even Feng Shui practitioners, your work center should be facing the door to assume the command position. Seeing the door means you are in control of your environment and can, in turn, help you manage anything that comes your way by being prepared. If your office has an awesome view, try and find a location that allows you to see your horizons but still keep an eye out for those potential intruders (especially the ones who should be taking their nap).
Clean it up!
I shouldn't have to tell you this, but yes—clean your home office often, especially your desk. Clutter leads to stress, stress leads to frustration and lack of productivity, and lack of productivity leads to afternoon naps and spontaneous games of mini golf. Make sure you keep notes, files, and office supplies organized as well so you're not scrambling to find information (or your lucky pen) at the last minute.
Be Comfy!
As tempting as it is to grab the laptop and "work" on the couch or from bed, having a proper desk and ergonomically friendly chair can work wonders for how you approach your work. Discomfort will affect your ability to focus more than you might realize, and lead to chronic pain and a desire to quit your job. But seriously, invest in a good desk and chair and your future you will thank you for it.
Some other tips for a manifesting office environment:
Get some plants to help keep air clean and refresh your mind during the day.
Add some crystals! Not only are they pretty to look at, but crystals like clear quartz, amethyst, rose quartz, and pyrite are great allies when trying to stay focused.
Open the window throughout the day for some continual air flow. Fresh air is invigorating and will give you the boost you need to finish your busy day in between breaks.
This may not seem like magic, but it really is, and even small adjustments to your work environment can help you attract even more wonderful things.
Here's a look at Lesley's latest release: IN THE SPIRIT OF HOME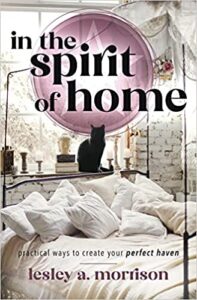 Find Balance, Fulfillment, and Magic through Home Design
Turn your space into an extension of your energy that harmonizes with your deepest needs. Bridging the worlds of design, spirituality, and psychological health, Lesley A. Morrison's unique room-by-room approach helps you find the right solutions for your home. Through practical exercises and techniques, you will learn how to clear physical and energetic clutter, fill a room with meaningful decor, and incorporate color, scent, and sound to optimize well-being. You will also discover the best ways to utilize lighting, plants, crystals, and more for a magical home that will nurture you and your family for years to come.
COPYRIGHT (2022) Llewellyn Worldwide, Ltd. All rights reserved.