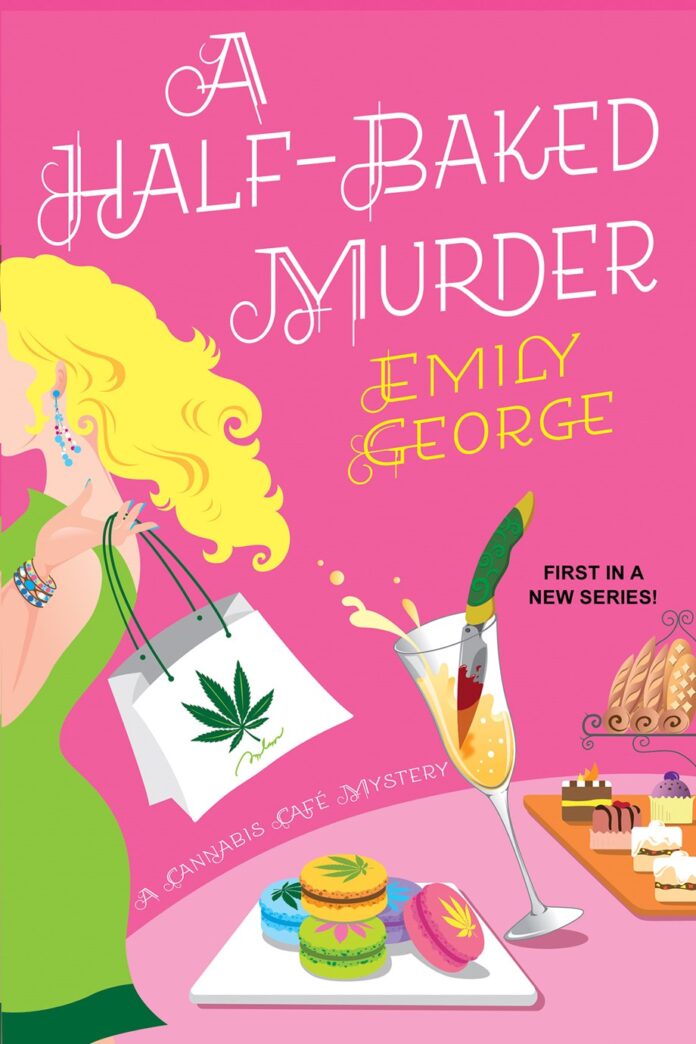 A Half-Baked Murder By Emily George
THE FIRST EVER (LEGAL) CANNABIS-THEMED COZY MYSTERY SERIES IS HERE!
Emily George launches a groundbreaking, irresistible new series unlike anything else out there, as twenty-eight-year-old California pastry chef Chloe Barnes takes her career higher, opening a cannabis café where she can use her Michelin-star skills to transform dry, bland pot brownies into gourmet treats. With a unique and culturally relevant hook, authentic fresh voice, and the classic tropes of the genre that all cozy fans love, everyone's buzzing about the Cannabis Café Mysteries!
Formally trained pastry chef Chloe Barnes is opening a cannabis bakery. That's not at all what the twenty-eight-year-old envisioned while living the dream in Paris with a hot fiancé and a Michelin star restaurant gig around the corner. But the rising "it girl" of choux puffs rethinks everything after a scathing food review and humiliating breakup make her long for home in sunny California. When her beloved grandmother falls ill, Chloe returns to quaint Azalea Bay to start over in the most satisfying way possible—concocting delicious edibles with her quirky Aunt Dawn.
Combining French luxury and THC, Baked by Chloe will take pot brownies to another level. That is, until a creepy past acquaintance rehashes old drama and shockingly turns up dead—landing Aunt Dawn as the number one murder suspect. Now, alongside her closest confidants, a stunned Chloe must alternate between budding entrepreneur and amateur sleuth to clear her aunt's name, open the best bakery in town, and weed out the real culprit from a list of unsettling suspects!
"This fun and fact-filled thematic entry into the cozy mystery genre has it all… With increasing acceptance of cannabis as a supplement to medical care, this series starter helps normalize its use and promotes safe consumption, complete with designated drivers. Highly recommended." – Library Journal, STARRED review