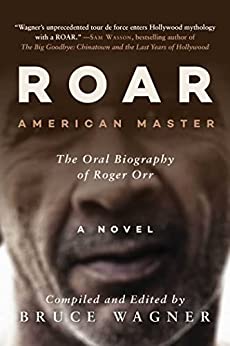 Skyhorse Publishing's Arcade imprint publishes acclaimed novelist Bruce Wagner's ROAR; states Wagner: "My previous novel, The Marvel Universe, was canceled because of the word 'fat.' I'm as depressed as I am thrilled to share this honor with Roald Dahl."
Skyhorse Publishing recognizes that the editing methods of the publishing industry have made headlines this week, as it's been reported that Roald Dahl's books have been censored and altered by his publisher. The watchdogs that the publishing industry calls "sensitivity readers" have removed or replaced potentially problematic language from the beloved writer's work. The word "fat" among many others has now disappeared from the Dahl Universe. The work of acclaimed novelist Bruce Wagner (I'm Losing You, Dead Stars) has also been impacted by this publishing trend.
"My previous novel The Marvel Universe faced similar controversy when sensitivity readers flagged 'problematic language'—including the word 'fat,'" Wagner explained. "I ended my contract with my previous book publisher when they explained that more than 80% of the book's pages would need to be blacked out."
Wagner's critically acclaimed oeuvre (praised by Salman Rushdie, Sigrid Nunez, Terry Southern, Francine Prose, and Emma Cline) is a dizzying mix of the spiritual and profane. The New York Times said that his novel The Empty Chair "would make a fine fictional companion to the Trappist monk Thomas Merton's writings on spiritual outrage and the impossibility of solace."
Wagner—who has been dubbed "Hollywood's master of satire" by Sam Wasson, one of the great chroniclers of Hollywood lore—insisted he's never faced censorship with the dozen novels he'd written before, "which probably amounts to over a million words."
Skyhorse Publishing's Tony Lyons, who released Wagner's latest novel under the storied Arcade imprint in November of 2022 (ROAR: Roger Orr: American Master, The Oral Biography), said, "Skyhorse Publishing takes the strongest possible stance against all forms of censorship."
Before finding Skyhorse, Wagner had been "courted" by another East Coast publisher, who was "initially enthusiastic" about ROAR, but "ultimately said they could not publish the book because it was 'problematic.'"
While Wagner said he is "pleased to have found the right home for ROAR, which was published in its entirety," he also voiced his concern for the future of literature: "Soon the libraries will burn and be replaced by new ones, courtesy of the Great Sensitivity Reader: chatGPT. The current scourge of sensitivity armies will be quaint canaries in the coal mine of the AI Dark Ages."
Bruce Wagner's ROAR has been called "a delightful fictional oral history" by Publisher's Weekly, noting that his "steel-trap knowledge of the entertainment world and fantastical imagination keep readers along for the ride."
ROAR: Roger Orr: American Master, The Oral Biography is a fictional saga told by over forty narrators, and is available in hardcover, ebook, and audiobook.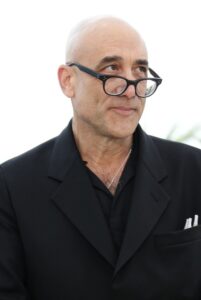 About Bruce Wagner
Bruce Wagner has written twelve novels and bestsellers, including the famous "Cellphone Trilogy," I'm Losing You  (PEN USA finalist), I'll Let You Go and Still Holding), Dead Stars, The Empty Chair,  and the PEN/Faulkner-finalist Chrysanthemum Palace.  He wrote the screenplay for David Cronenberg's film Maps to the Stars, for which Julianne Moore won Best Actress at the Cannes Film Festival in 2014. In 1993, Wagner wrote and created the visionary mini-series Wild Palms  for producer Oliver Stone and co-wrote (with Ullman) three seasons the acclaimed Tracey Ullman's State of the Union.  He has written essays and articles for the New York Times, Artforum and the New Yorker.  His latest book ROAR: Roger Orr: American Master, The Oral Biography is available in hardcover, ebook, and audiobook.