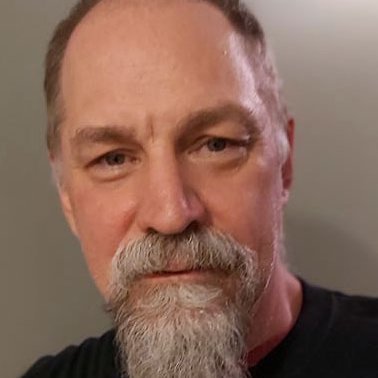 Werewolves and Teenagers with Author Edo van Belkom
Edo van Belkom is a Canadian author of some 35 books and over 300 short stories in the genres of horror, science fiction, fantasy and mystery. His short fiction has been published in countless anthologies such as Year's Best Horror Stories, Year's Best Erotica, Robert Bloch's Psychos, the Hot Blood and Shock Rock series, as well as several anthologies based on RPGs. His story "Rat Food" (with David Nickle) won the Bram Stoker Award from the Horror Writers Association, and "Hockey's Night in Canada" won the Aurora Award, Canada's top prize for speculative fiction.
More recently, his Silver Birch and Aurora Award-winning young adult series Wolf Pack has served as the inspiration for the new Jeff Davis supernatural TV show Wolf Pack, starring Sarah Michelle Gellar, which premieres worldwide on Paramount+ in January 2023. You can learn more at: https://www.edovanbelkom.com/
And for more about our host Lisa Kessler visit http://Lisa-Kessler.com
Book Lights – shining a light on good books!
HERE'S A LOOK AT WOLFPACK: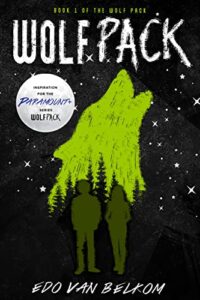 Nothing gets between a wolf and its pack…
Most of the time, Noble, Argus, Harlan and Tora are like any other teenagers. Prowling the halls of their high school in search of new crushes and true friendships, all while trying to keep up their grades. Except these teens are anything but ordinary…
Discovered as wolf cubs in the wilderness of Redstone Forest, the pack knows their adoptive parents are the only humans they can trust with their shape-shifting secret. So whenever the siblings want to wolf around, they race to the forest to run—and relish their special bond. Until the terrible day a TV crew films their shocking transformation—and Tora is captured by a scientist determined to reveal her supernatural abilities to the world.
Now the brothers will do anything to get their sister back. Even if it means taking their powers to a whole new level by becoming werewolves for the very first time–something their parents warned them never to attempt. But once the teens go to the dark side, will they ever make it back to the only life they've ever known?