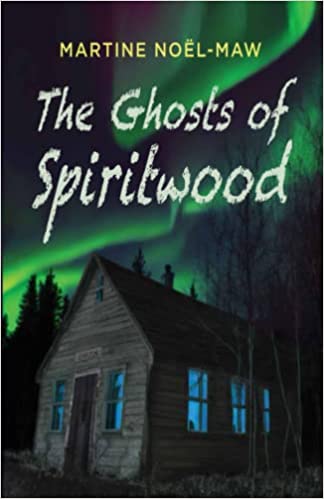 Book Review: The Ghosts of Spiritwood By Martine Noël-Maw
 ''You've been possessed' – supernatural shadings make a superb novella!
Canadian author Martine Noël-Maw earned her degree in French literature from the Université de Montréal, and is a playwright, editor, translator, publisher and novelist, writing books and short stories for YA and adults. She lives is Saskatchewan – the locale of this gripping novel THE GHOSTS OF SPIRITWOOD. – and now the original French version is available in English. Writing in a style that captivates the Young Adult audience, the story opens with insights into the primary character, Ethan: 'I still have nightmares about the events that took place in that abandoned country school near Spiritwood. I'd seen disembodied spirits but never like those. My name is Ethan, and I'm seventeen years old. I've decided to write about what I went through earlier this year because, according to my mom, who's a psychologist, it should do me good…' That degree of immediacy pervades this fine novel, locking in the readers' attention and holding it until the final page.
The story – 'One summer night, Ethan and four friends are heading north of Spiritwood, Saskatchewan, for a weekend of camping to watch the northern lights, but their car swerves off the road and ends up in the ditch. The teenagers head back to Spiritwood on foot, but a severe thunderstorm strikes before they reach the town, forcing them to break into an abandoned country school to take shelter. After exchanging scary stories for a while, they fall asleep. When they wake a few hours later, the storm is over and the sky is filled with bright-coloured northern lights. Ethan recounts the legend of the northern lights. "Those lights are produced by the spirits of the departed. It's a sign that they want to communicate with the living. To establish contact, we just have to whistle at them." Then, Ethan produces a spirit whistle that he had bought at Wanuskewin, and he starts to whistle at the sky. Moments later, weird things begin to happen…' Intensely visual and artistically compelling, this is terse, superb thriller by an author who clearly relates to her audience. Very highly recommended on many levels.