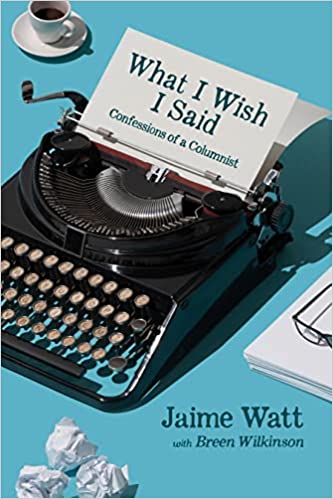 Optimum Publishing International is pleased to announce the debut book of well-known Toronto Star columnist Jaime Watt. What I Wish I Said: Confessions of a Columnist will launch on June 15, 2023 at fine bookstores across Canada. In this captivating and entertaining new work, Watt has collected 48 of his most eye-opening, illuminating, and provocative Star columns, and with humour, candour, and wit, he's responded to each with what he wishes he'd said.
Widely regarded as Canada's leading high-stakes communications strategist and the architect of groundbreaking campaigns that transformed politics with their boldness and creativity, Watt brings his insight to bear on some of the most vexing and consequential issues in Canadian life by reappraising his past work.
Across six topical subject areas—civil liberties and human rights, portraits of leaders, the Liberal Party in power, the Conservative Party in opposition, the Donald Trump presidency, and the COVID-19 crisis—this subtle yet accessible collection offers a distinctive look at recent times. Whether he got it right or wrong, Watt pulls no punches when it comes to critiquing—and at times lambasting—his past columns.
In collaboration with co-author Breen Wilkinson, and featuring contributions from former senator and columnist André Pratte, along with journalist and former Editor-in-Chief of the Toronto Star Michael Cooke, What I Wish I Said: Confessions of a Columnist is a must-read for anyone interested in the Canadian political and cultural landscape, the nature of opinion-writing, and the challenges of communicating in the contemporary world.
https://www.whatiwishisaid.ca/ 
https://twitter.com/jaimewatt 
https://optimumpublishinginternational.com/