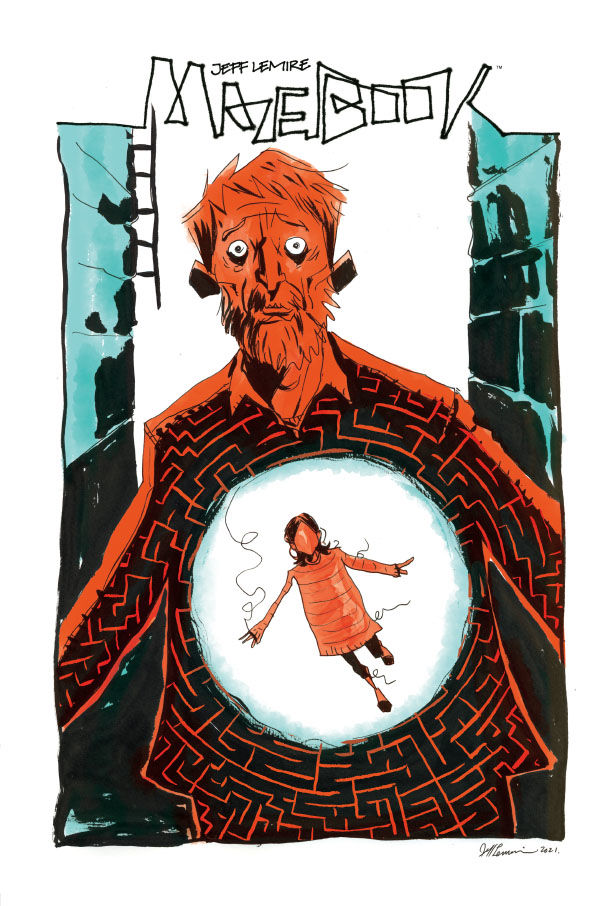 Presenting: Dark Horse Comics titles nominated for the 2023 Eisner Awards!
Dark Horse is delighted to share our 2023 Eisner Awards nominations. The nominees, chosen by a blue-ribbon panel of judges, reflect the wide range of material published in comics and graphic novels.
Named for acclaimed comics creator Will Eisner, the awards are celebrating their 35th year and highlight the best publications and creators in comics and graphic novels.
---
DARK HORSE EISNER AWARD NOMINEES 2023
Best Humor Publication:
Killer Queens, by David Booher and Claudia Balboni
Best Graphic Album—Reprint:
Mazebook Dark Horse Direct Edition, by Jeff Lemire
Super Spy Deluxe Edition, by Matt Kindt
Best Adaptation from Another Medium:
Chivalry by Neil Gaiman, adapted by Colleen Doran
Best U.S. Edition of International Material:

Always Never, by Jordi Lafebre, translation by Montana Kane
Blacksad: They All Fall Down Part 1, by Juan Díaz Canales and Juanjo Guarnido, translation by Diana Schutz and Brandon Kander
Best U.S. Edition of International Material—Asia:
The Hellbound vols. 1-2, by Yeon Sang-ho and Choi Gyu-seok, translation by Danny Lim
Best Coloring:
Diana Sousa, Critical Role: Vox Machina Origins; The Mighty Nein Origins: Yasha Nydoorin; The Mighty Nein Origins: Fjord Stone; The Mighty Nein Origins: Caleb Widogast

Best Lettering:
Todd Klein, Chivalry

Nate Piekos, Black Hammer Reborn, Minor Threats, Shaolin Cowboy, Stranger Things: Kamchatka

Best Publication Design:

Mazebook Dark Horse Direct Edition, designed by Tom Muller
Notes: All professionals in the comic book industry are eligible to vote. Ballots can be requested through this form, information on eligibility and process are available at Comic-con.org. The deadline for voting is June 9. See the full list of nominees on the Comic-Con International website here.
Eisner Hall of Fame Nominees
San Diego Comic Convention (Comic-Con) previously announced that the Eisner Awards judges have selected 15 individuals to automatically be inducted into the Will Eisner Comic Awards Hall of Fame for 2023. These inductees include 11 deceased comics pioneers and 4 living creators. The deceased greats are: Jerry Bails, Tony DeZuniga, Justin Green, Jay Jackson, Jeffrey Catherine Jones, Aline Kominsky-Crumb, Win Mortimer, Diane Noomin, Gaspar Saladino, Kim Thompson, and Mort Walker. The judges' living choices are Bill Griffith, Jack Katz, Garry Trudeau, and Tatjana Wood.
The judges have also chosen 16 nominees from whom voters will select 4 to be inducted into the Hall of Fame this summer. These nominees are Gus Arriola, Brian Bolland, Gerry Conway, Edwina Dumm, Mark Evanier, Creig Flessel, Bob Fujitani, Warren Kremer, Todd McFarlane, Keiji Nakazawa, Ann Nocenti, Paul Norris, Bud Plant, Tim Sale, Diana Schutz, and Phil Seuling. More information on the inductees and nominees can be found on the Comic-Con website here.
Congratulations to all of the nominees, many of whom are people Dark Horse has had the privilege to work with over the years.