Ed English hosts this week's Reader's Entertainment. The show highlights some of the best minds in online marketing, publicity and strategy. They discuss mistakes, successes, relationship building and more.
One question for the panel that we're sure you'll want to hear the answer to is- "What do you do, or who do you turn to when you want to validate that you're on the right track with your goals?"
Listen to the podcast to learn some great information on marketing, relationship building and what's working or what's not.
More on the wonderful guests for the show-

Sherre DeMao. Sherré is founder and Chief Marketeer of SLD Unlimited Marketing/PR, Inc., a full-service marketing consulting and strategy firm she established in 1984. Sherré helps owners of start-up and small to medium-sized companies become more savvy managers and marketers by providing innovative operational and marketing guidance, solutions and services.
You can find out more about Sherre athttp://www.sldunlimited.com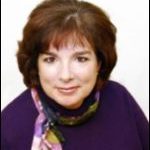 Deborah Chaddock Brown. Prior to opening AllWrite Ink®, Deborah Chaddock Brown was the Director of Communications for Cole National, a billion dollar, national optical retailer. As the head of communications her responsibilities included ensuring corporate initiatives, products and values were communicated to executives, field management, store associates and franchise owners in a method that was clear, concise and understood.
Overall, Deborah's 25+ years of experience in the sales, multi-unit management, training and communication fields benefit her clients as she has the ability to look at a communication need from both the end-user and company perspectives.
You can learn more about Deborah at http://www.allwriteink.com/

JJ DiGeronimo is bold and effective as she advises Fortune 500 companies toward next generation data centers to support IT service architectures. JJ works to empower women in technology and is the creator of the site Purposeful Woman.
You can find out more about JJ and about Purposeful Woman at http://www.purposefulwoman.com/
Lovely, brilliant women sharing their insight, experience and knowledge! Check out the podcast!