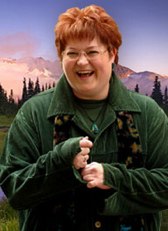 Reader's Entertainment caught up with author/editor Karen Ball to discuss promoting the Christian novel and to chat about her books, ideas on promotion and other interesting topics from her unique perspective.
You can find out more about Karen at http://karenballbooks.com
Karen writes Christian fiction and has been nominated for several top awards. She also has contributed to a non-fiction book about writing!
Karen is an editor for B&H Publishing and is able to give a frank and insightful view on publishing, time management and writing. Find out what we learned!