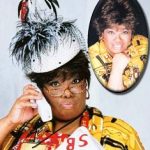 Oh! Sister Betty what have you gone and done? LOL Okay, so "Sister Betty" is a character but Pat G'Orge-Walker brings her to life in such a big way you may feel you know her, or someone a lot like her.  Pat G'Orge-Walker and the amazingly talented Shelia Goss joined us tonight on our new In Faith Network radio show!
Tonight we celebrate Black History month and talk about the progress, or lack of progress, we've seen over the years for African American authors.  We talk about God, books, life, politics and of course we have a few laughs along the way!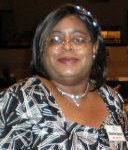 Both authors have very different books, but share one thing- their heroines are both named Delilah! Shelia's book is about a woman who falls in love with her pastor and the pastor's struggle with temptation and Pat's book is about a woman reaching out to her son that she abandoned long ago to pursue her own dreams.
I love this podcast because you can feel the love and support these two ladies have for each other and we had readers in the chat room talking and we mentioned them, it was a wonderful time and I hope you'll enjoy this half hour podcast! We invite you to leave comments for us or for the authors as well!