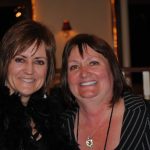 Speakeasy, Texas Hold 'Em, bestselling authors and an hourglass, what do these things have in common? You'll find them all at the 2011 FAN Convention!
The smiles, the laughter and the chatting were just the beginning as fans of bestselling authors Christine Feehan and Brenda Novak came together for the second annual FAN event. Each attendee was given a book bag full of books and amazing gifts and then went in to listen to a reading of excerpts from various books by the authors.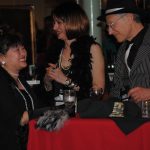 The Delta King riverboat was the meeting spot and Old Sacramento is a perfect place for fun shopping and great food, but who wants to leave the boat when you're surrounded by a sisterhood (and brotherhood) of readers? Both author have member communities so many of the attendees are online friends meeting for the first time, so giggling outbursts and group laughter filled the air throughout the day.
Prizes and gifts were abundant and will continue to be so throughout the rest of the event which ends on Sunday with a breakfast and a farewell gift that will have people talking until next year's event. But what I think most people will be talking about is the availability of the authors who spent their time meeting, greeting, laughing and chatting. The event was purposefully kept small so that the people who attended could get more one-on-one time with the authors.
There's so much still to come for this event, but the first day was a huge success and it will only get better from here.